Apple sapphire supplier GT Advanced widens loss in Q1 as firm heads into 'transformational year'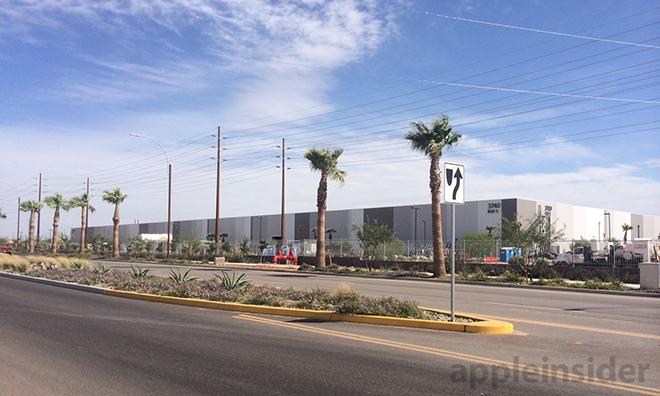 Apple partner GT Advanced Technologies on Wednesday announced results for its first fiscal quarter of 2014, showing a widening loss and revenue drop compared to last year as the company ramps up sapphire production for a joint project with Apple in Arizona.
With fingers in a number of high-tech industries, including a sapphire glass manufacturing deal with Apple worth $578 million, GT Advanced reported results that were tamped down by a slumping worldwide photovoltaic market. The figures were within guidance estimates.
It appears that GT Advanced is betting big on its growing sapphire business, which brought in $5.6 million for the three months ending in March. As expected, sapphire gross margin was in the red due to a build out of the Apple-sponsored "Project Cascade" sapphire manufacturing plant in Arizona.
"With respect to our Arizona project, we have now received three of the four prepayments from Apple," said GT Advanced President and CEO Tom Gutierrez. "We continue to expect our sapphire segment to contribute meaningfully to revenue this year."
A quick look at the firm's balance sheet shows GT Advanced ended the quarter with $425.8 million worth of property, assets and machinery, up from $209.8 million in the quarter prior. The huge boost is likely thanks in large part to Project Cascade's parcel of land and associated equipment.
As noted by the company, the first quarter earnings includes Apple's second prepayment of $111 million to go toward its $578 million sapphire agreement, but does not include a third prepayment totaling $103 million. Counting all three payments, Apple has doled out $440 million and GT Advanced expects the total amount to fully fund capital outlays associated with the Arizona project.
Considering the gap between the firm's current assets, Apple's $578 million investment and Gutierrez's statements, it can be speculated that the two companies may be planning to further expand Project Cascade in the coming months. AppleInsider reported in March that sources familiar with the Arizona plant's construction said the companies were indeed preparing for a potential expansion that could double sapphire output.
"We continue to expect that 2014 will be a transformational and significant year for GT as our sapphire materials business ramps up and we continue to execute on our strategy of investing in new technologies that will help drive growth in 2015 and beyond," Gutierrez said.
For the quarter, revenue stood at $22.5 million led by $13.2 million from the firm's photovoltaic segment, $5.6 million for sapphire and $3.7 million for polysilicon. The numbers are down $10.1 million over consecutive quarters and $35.3 million year-to-year.