One-third of US smartphone consumers plan to buy an iPhone in the next 3 months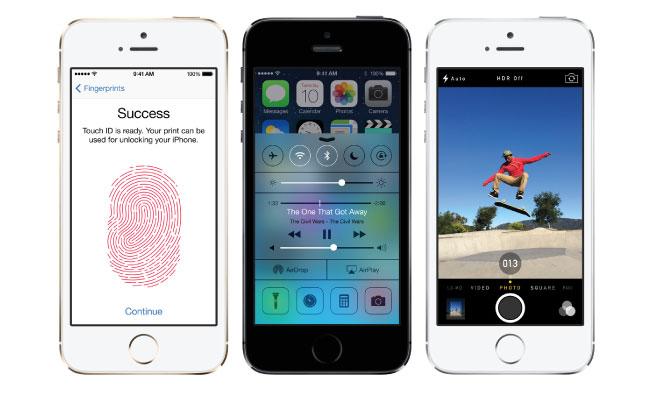 AppleInsider may earn an affiliate commission on purchases made through links on our site.
Apple's current iPhone lineup is showing strong staying power, with more than a third of prospective U.S. smartphone customers saying they plan to buy either an iPhone 5s or an iPhone 5c in the next three months, despite the fact that new models are expected to launch around September.
Investment firm Piper Jaffray surveyed 1,016 U.S. consumers about their smartphone purchase intent over the next three months, and found that 29 percent of those polled plan to buy an iPhone 5s, while 5 percent said they will opt for the 5c. With a total of 34 percent planning to buy one of those two models, the survey did not include purchase intent for Apple's legacy iPhone 4S, which is available free on-contract at most carriers.
Apple's share of purchase intent as tracked by Piper Jaffray has steadily declined from a peak of 50 percent of U.S. smartphones following the launch of the iPhone 5s. While this trend is expected as customers wait to see what Apple's next iPhone might be, analyst Gene Munster said the figures show that the current iPhone lineup is staying strong longer in its lifespan than previous models.
"While our survey is U.S. focused, we believe the data suggests that the iPhone, particularly the highest-end 5s model, continues to have staying power given about a third of U.S. smartphone customers expect to purchase an iPhone in the next three months," Munster said.
Apple reported strong iPhone sales in the March quarter, surprising market watchers who expected more of a post-launch decline. Apple's performance was benefitted largely from international iPhone sales, reaching a record 43.7 million total units shipped worldwide.
Munster has forecast for Apple to sell 35 million iPhones in the current June quarter, which would represent a 12 percent year over year increase.
He also expects iPhone demand will move back toward the 50 percent mark in the U.S. after Apple unveils its next iPhone models, which are expected to feature larger displays in two sizes of 4.7 and 5.5 inches.