Apple granted patent for embedding sapphire displays in LiquidMetal iPhone chassis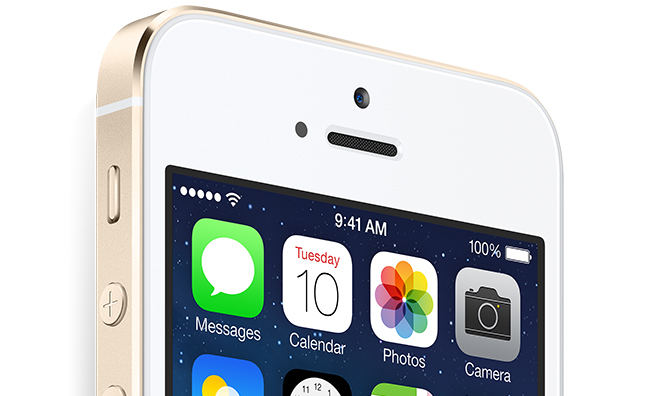 The U.S. Patent and Trademark Office on Tuesday issued Apple a patent describing a process in which an iPhone's display glass — including sapphire — is integrally joined with a bezel made out of amorphous metal alloy, namely LiquidMetal.
Although the patent is over six years old, its granting comes on the heels of news that Apple has extended exclusive contract rights to use LiquidMetal in consumer electronics through 2015. Up to this point, the only known use for the exotic material, classified as a bulk amorphous alloy, has been a SIM card ejector tool.
Apple's U.S. Patent No. 8,738,104 for "Methods and systems for integrally trapping a glass insert in a metal bezel" harkens back to the origins of LiquidMetal, which first saw limited use in 2003 in medical equipment, sporting goods and military applications.
At the time of the patent's earliest related property filing in 2007, the iPhone's display was attached to a then-plastic chassis using a shock-absorbing rubberized gasket. The construction method helped alleviate sudden impacts when a phone is dropped and has been used in subsequent iPhone models up to the current iPhone 5s.
Aside from providing damping, the rubber or synthetic gasket allows for a higher tolerance in terms of fit between the glass and surrounding chassis. Apple's recently granted patent provides a way to sidestep this process by integrally forming glass, including sapphire, into a metal member such as an iPhone's bezel.
The document notes that a number of methods can be employed to form a bezel around a glass insert with tolerances tight enough as to provide adequate system stability and protection. Specifically, metal injection molding (MIM) can be applied.
Instead of plastic, the material traditionally associated with injection molding, the patent uses metal in liquid form. Chief among alloy candidates is LiquidMetal, which behaves like a plastic and carries thermal properties advantageous to the MIM process. In some cases the thermal properties of select glass and metal materials can be matched to aid in production.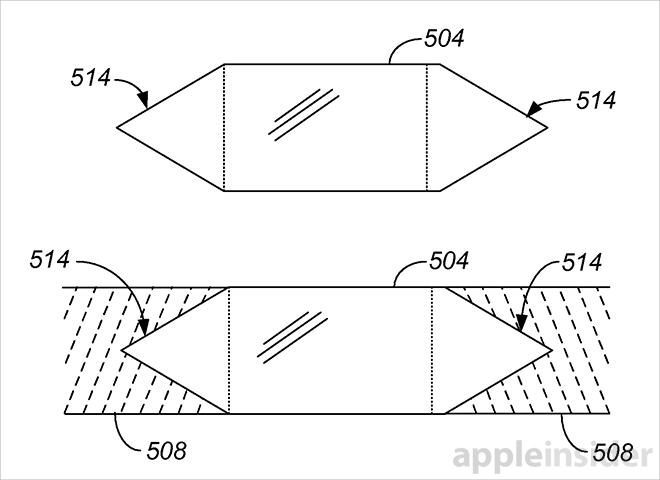 What Apple proposes is the injection of LiquidMetal around a glass or sapphire substrate. The liquid metal flows through a mold's cavity that contains the transparent material and hardens at a predetermined rate of contraction, "grabbing" the glass and eliminating tolerance issues. Glass edges can be beveled or contain channels to enhance the joining process.
The resulting structure is an integrally formed display assembly.
In another embodiment, a synthetic gasket like those used in current iPhone display structures can be employed to the edge of a glass member prior to LiquidMetal injection. In this case, the gasket can be any compliant material, including rubber and plastic synthetics.
The remainder of the document covers various mold types and alternative MIM procedures, as well as methods of finishing the integrated assembly via sandblasting or polishing. Both text and illustrations included in the property's description point to use in an iPhone, though the technology can feasibly be applied to a smaller product such as the much-rumored iWatch.
It is unclear if Apple plans to roll out an iPhone made with substantial amounts of LiquidMetal, though a near-future release is unlikely. The company is currently working to ramp up its supply of sapphire for what many believe will be an "iPhone 6" display. Rumors of mass LiquidMetal production, which would need to be significant for a product like the iPhone, have not been reported.
Apple's integrated LiquidMetal iPhone display assembly patent was first filed for in 2008 and credits Kyle H. Yeates as its inventor.