OS X Yosemite first look: Spotlight search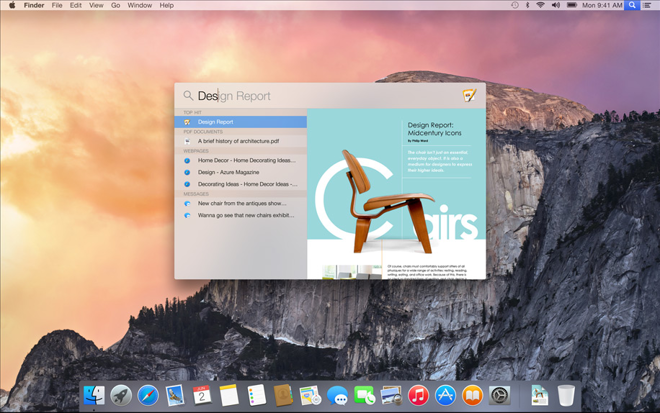 AppleInsider may earn an affiliate commission on purchases made through links on our site.
As the Spotlight desktop search service nears its aluminium anniversary, Apple has turned up the power on the magnifying glass to put more information at users' fingertips in OS X Yosemite.
What initially began as a function designed to delve into the furthest reaches of the desktop has evolved in Yosemite to search across Apple's vast ecosystem of services and answer almost any question that can be thrown at it.
Aside from reimagining the search interface as a translucent overlay in the middle of the screen, the most noticeable change in Spotlight is the addition of a QuickLook pane next to the search results. Any file that can be viewed using QuickLook can be previewed within Spotlight, making finding the correct file much quicker.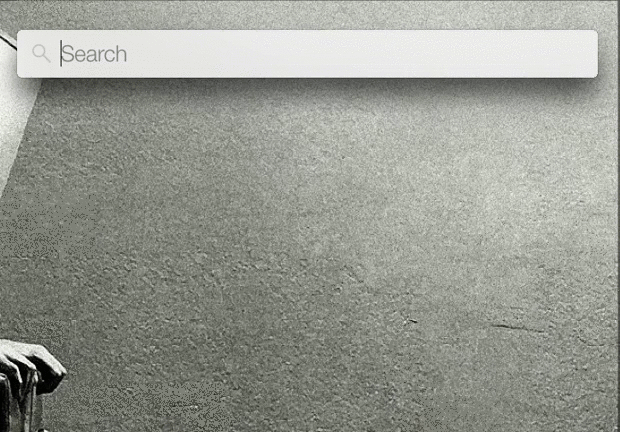 Some results, like those from the App Store or Wikipedia, appear in the Quick Look pane in a more structured way. Wikipedia results pull the first paragraph from the linked article, for instance, while App Store results include thing like app ratings. Oddly, choosing an App Store result currently opens the App Store's web preview rather than the App Store itself.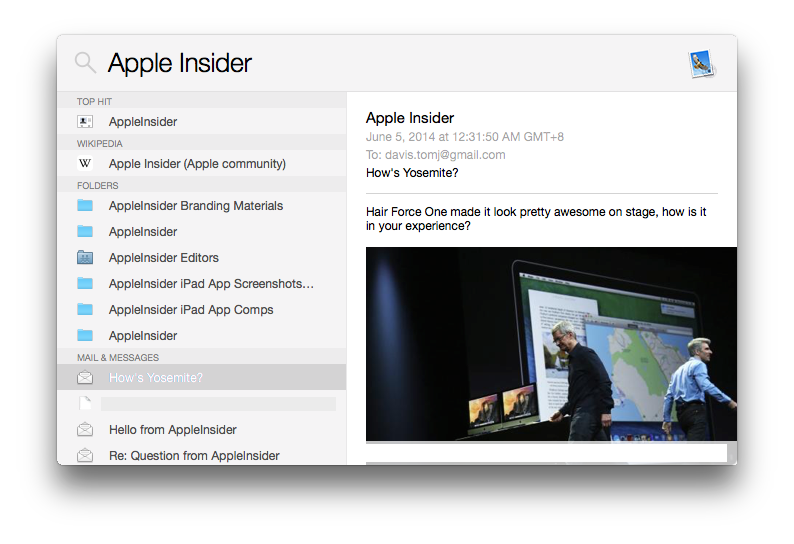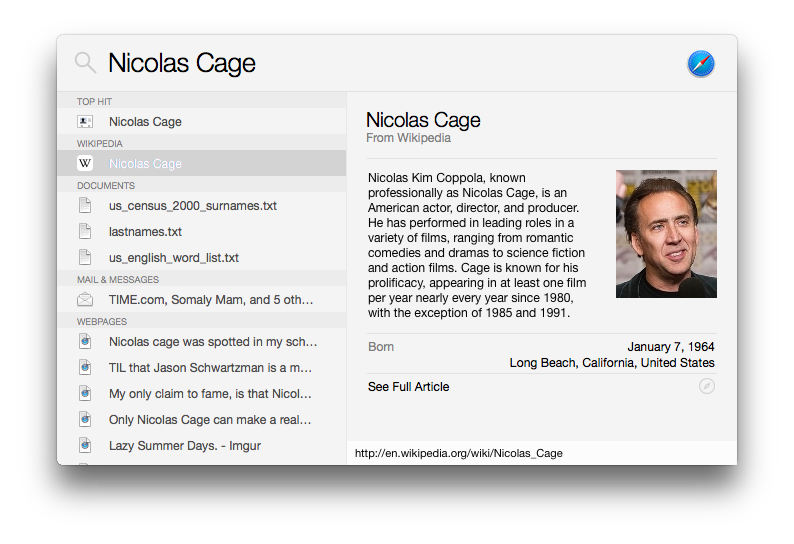 Spotlight's calculation functions have also been improved, adding a number of new unit conversions such as distance, temperature, and currency. The currency support appears limited, however — Spotlight readily converted U.S. Dollars, Euros, and Japanese Yen but failed to recognize less-popular currencies like Vietnamese Dong.


All calculations will use the QuickLook pane to display results, though conversions with more than one possible answer will use the extra space most effectively.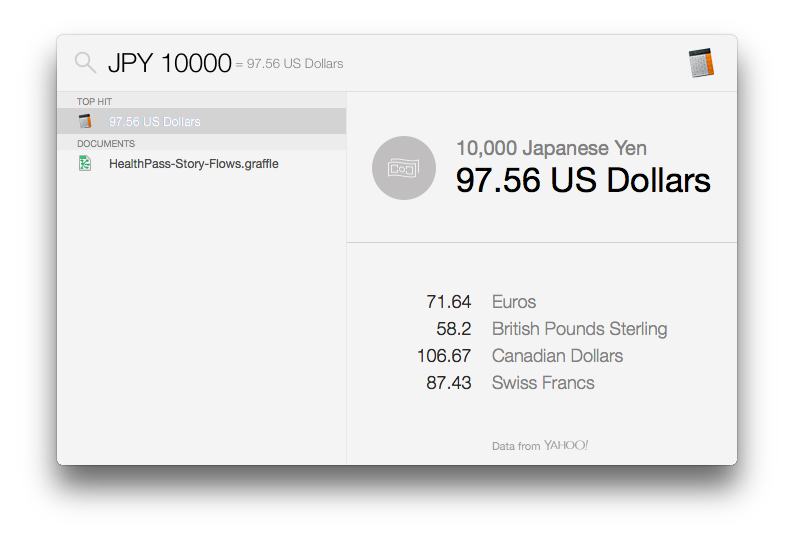 As in previous editions, users can choose which sources to include in Spotlight searches, and specific folders can still be excluded. The default result order can also be changed by dragging each category up or down.