Pebble smart watch update adds iBeacon support, iPhone volume control, menu reordering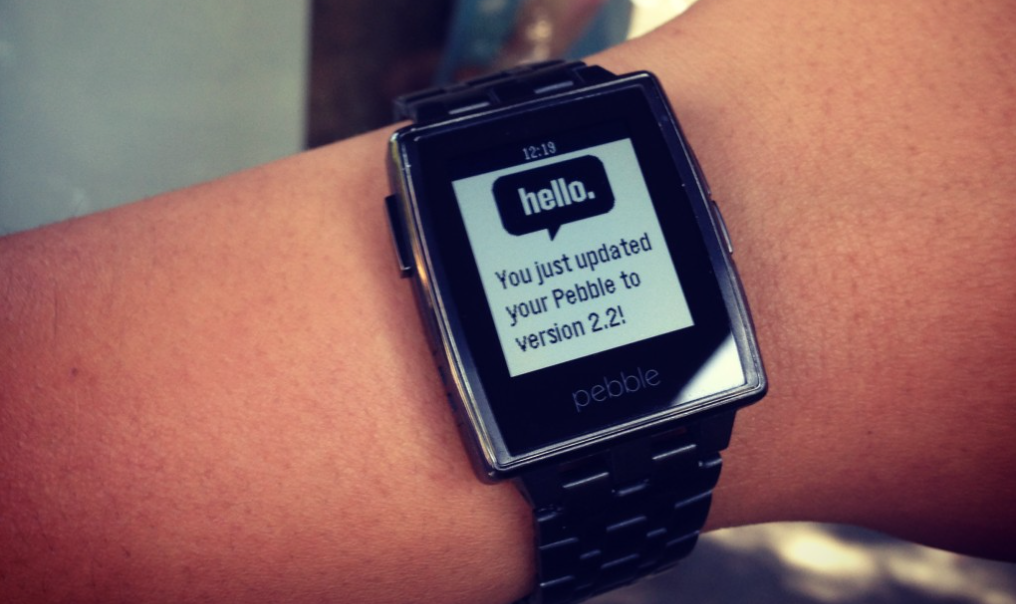 Popular smart watch Pebble received an update this week adding iBeacon support, iPhone music volume controls, and the ability to reorganize the system's Launcher Menu.
Pebble firmware 2.2 along with the accompanying version of the Pebble Smartwatch app for iPhone are both now available for download. The new app uses Apple's iBeacon specification to know when the Pebble watch and iPhone are within close proximity of each other.
After updating, users will also be able to hold the middle "select" button while in the music app to switch the top and bottom buttons from track skipping to volume control.
Holding the select button on system's Launcher will also invoke a new option, allowing users to reorganize the main menu. Once the button is held, the selected menu item will begin to jiggle, much like when reorganizing icons on the iOS home screen. The up and down buttons can be used to relocate the menu item, and a press of the select button will drop it where a user chooses.
Pebble firmware 2.2 also adds a new progress bar for music tracks as they play. This feature is iOS-only, and is not available on Android devices.
The Pebble's vibrating alarm has also been extended to alert users for 10 minutes, rather than just one minute. And finally, the new iOS app also enables new JavaScript apps that can be downloaded from the Pebble appstore.
Pebble helped to jumpstart interest in the smart watch market when its Kickstarter campaign broke records and generated significant buzz. In addition to a basic, plastic model, the company also offers a higher end model crafted out of metal dubbed the Pebble Steel.