UBS declares Tim Cook the 'right man for the time' at Apple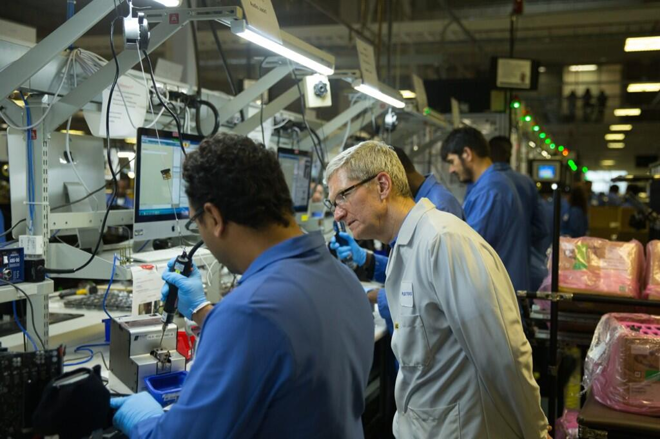 AppleInsider may earn an affiliate commission on purchases made through links on our site.
While some pundits question whether Tim Cook can steer Apple to new successes in a post-Steve Jobs era, investment firm UBS on Monday came out in full support of the Apple CEO, calling him the "right man for the time."
Following the company's annual Worldwide Developers Conference this month, analyst Steve Milunovich said he believes Apple is gaining steam under Cook, who is remaking it under his own vision. In a note to investors on Monday, a copy of which was provided to AppleInsider, he praised Cook for taking Apple in new directions that may be better suited for a company of its current size.
The analyst noted that in a meeting with Cook, the CEO told him that he felt a need to merge leadership of the company's formerly disparate iOS and OS X teams. Doing so would assure further cooperation — something that Milunovich believes is being done on an even greater scale within Apple, improving the company's efficiency and potentially making it better at developing new products simultaneously.
Milunovich also praised Cook for not being beholden to what he called "spreadsheet-driven decisions." He believes Apple remains focused on making the best products for consumers, regardless of the return on investment, which has led to "remarkable new market innovation success."
Some on Wall Street and elsewhere remain concerned that Apple may not be able to innovate or adapt as quickly under the leadership of Cook. To those critics, Cook has not yet shown that he can introduce the company's "next big thing," following up on the successful introductions of the iPod, iPhone and iPad, all of which were unveiled under the leadership of Jobs. Many of those sentiments were reiterated in a profile on Cook published Sunday by The New York Times, which again questioned when Apple's next new product category will be introduced.
Milunovich, however, doesn't share those concerns.
"We think Cook-doubters will be proven wrong," he said.
UBS has maintained its "buy" rating for AAPL stock, with a 12-month price target of $100 per share. The firm expects Apple to have a blockbuster second half of 2014, when it predicts the company will debut a so-called "iWatch" wrist-worn smart device.