European Commission chides Apple for not improving game in-app purchase policies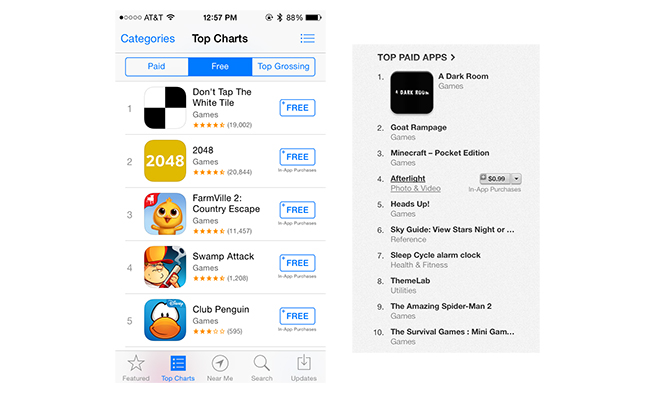 AppleInsider may earn an affiliate commission on purchases made through links on our site.
The legislative arm of the European Union has set its sights on Apple, accusing the iPhone maker of not doing enough to protect and inform consumers regarding in-app purchases, particularly in "free-to-play" mobile games.
The European Commission put out a press release on Friday touting that action by it and member states has led to better protection for consumers in online games. Many popular titles on the iOS App Store are free to download, but encourage — and in some cases require — users to pay money to unlock new parts of the game.
Update: Apple has responded to the EC press release with a statement that it has been "leading the industry in parental controls that are incredibly easy to use" and "help ensure a great experience for parents and children," and that its efforts "go far beyond the features of others in the industry." The statement also highlighted Apple's upcoming plans for iOS 8.
While the European Commission said that Google has made a number of changes, it hopes for more from Apple. Particularly, the commission noted that Apple has not addressed concerns over payment authorization tied to iTunes accounts.
The commission also criticized Apple for not giving a firm commitment or timing on other possible future changes. In particular, the commission would like for Apple to not use the word "free" at all when listing games that include in-app purchases — a policy that Google plans to comply with by the end of September.
The European Commission believes that games advertised as "free" are misleading consumers about the true costs involved in playing the title. In December of 2013, it asked Apple, Google, and the Interactive Software Federation of Europe to make sure that games do not directly ask children to buy items in a game, or persuade an adult to buy items for them.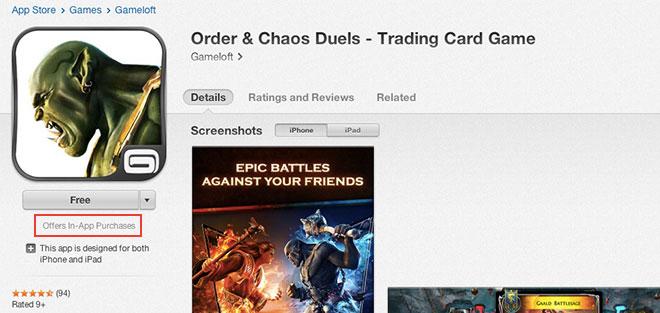 The policies also suggest that consumers be adequately informed about payment arrangement for purchases, and that such purchases should not be debited through default settings without the consumer's explicit consent. The commission also wants companies to provide an email address in case a user wishes to contact them with questions or complaints.
While the commission doesn't believe Apple has done enough, Friday's press release does tout better protection for consumers in online games since it made its recommendations in late 2013.
This is significant for consumers," said EU Commissioner for Consumer Policy Neven Mimica. "In particular, children must be better protected when playing online. The action also provides invaluable experience for the ongoing reflection on how to most effectively organize the enforcement of consumer rights in the Union."
Governments around the world have taken issue with in-app purchases in free games, responding to complaints from constituents who have seen their children rack of massive bills while playing iPhone or iPad games. Apple has taken steps to curb the issue, including a new in-app purchase warning that was added to iOS App Store and iTunes lists in April of this year.
While Apple still lists titles as available for "free," the company now notes that the application includes "in-app purchases" directly from the "Top Charts" view on iOS devices.
In February 2013, Apple settled a lawsuit leveled by a group of parents whose children accrued hundreds of dollars in bills through in-app purchases. The company paid out $5 iTunes gift card or cash equivalents for some plaintiffs, while those with larger tabs over $30 received full refunds.