Apple likely to ship only 3 million 'iWatch' units this year, analyst Ming-Chi Kuo says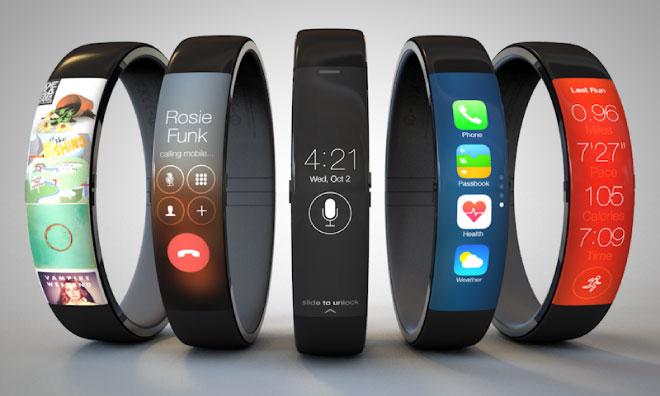 Market expectations for Apple's anticipated "iWatch" may be grossly overestimated, as well-connected analyst Ming-Chi Kuo said on Thursday that he expects that only 3 million wrist-worn smart devices from Apple will make it to store shelves by the end of this year.
In a note to investors, a copy of which was obtained by AppleInsider, Kuo of KGI Securities said he believes the market is expecting that Apple will ship between 5 million and 10 million "iWatch" units before the end of 2014. But he now expects that issues will push production of the device will be pushed back from September to the second half of November, resulting in fewer units available.
This anticipated shorter period of production has prompted Kuo to decrease his projected build plans from 5 million units this year to just 3 million units.
In addition, Kuo also anticipates that Apple may face sapphire cover lens production bottlenecks. As a result, he predicts that at least half of finished "iWatch" products will ship with glass covers instead of sapphire.
Kuo said that his checks within Apple's supply chain suggest that TPK will supply the touch module for the "iWatch," while the lamination services of the touch module and accompanying AMOLED display will be handled by LG Display.
Thursday's note is just the latest in a series of reports that have claimed that the "iWatch" has hit a number of issues in its development as Apple races to bring the product to market. A number of rumors have pegged manufacturing of the device to begin in the fourth quarter, which would be very late for a product expected to launch in time for the holiday shopping season.
Kuo himself had already reported earlier this month that wide distribution of the "iWatch" won't happen until December, and cautioned that availability will likely be well below market expectations. He reiterated that stance again Thursday, emphasizing that "excess market optimism" could have a negative affect on shares of the company.
Part of the issues are said to stem from the fact that Apple is deviating from its normal component cache to more advanced — and difficult to manufacture — parts and materials.
For example, the iWatch is thought to sport a flexible AMOLED display complete with sapphire cover glass. Apple has never deployed an OLED display in a consumer product, nor has the company fielded a product with such a large sapphire glass installation. So far, the largest sapphire part in any iOS device has been the protective Touch ID covering seen on the iPhone 5s.