Apple sapphire supplier GT Advanced nears completion of Arizona plant, volume production imminent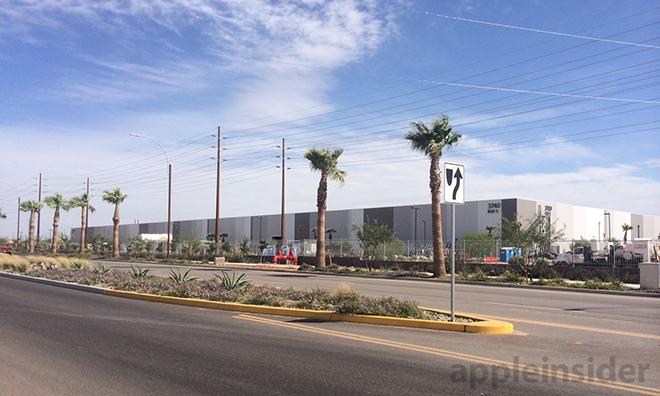 GT Advanced Technologies on Monday said its Arizona sapphire manufacturing facility in Arizona, built in partnership with Apple, is nearly complete and will transition from initial manufacturing to volume production in the near future.
In GTAT's results for the second fiscal quarter of 2014, the company revealed that its 1.4 million-square-foot plant in Arizona — a joint Apple build dubbed Project Cascade — is nearing completion, meaning the facility's output should hit mass production levels in the near future.
"The build-out of our Arizona facility, which has involved taking a 1.4 million square foot facility from a shell to a functional structure as well as the installation of sapphire growth and fabrication equipment, is nearly complete and we are commencing the transition to volume production," said GT Advanced CEO Tom Gutierrez. "We remain confident about the long-term potential of the sapphire materials business for GT."
For the quarter ending in June, GTAT posted $58 million in revenue, a huge gain from last quarter's $22.5 million performance, but much lower than 2013 due to the buildout of Project Cascade. Overall, the firm posted a net loss of $86 million in quarter two, more than double the $41 million loss seen at the end of March. For the first half of 2014, the company has lost some $128 million.
Much of GTAT's revenue growth came in the way of sapphire-related revenue, which hit $44.1 million over the three-month period, up from $5.6 million in the previous quarter. The ramp-up to production came at a heavy cost of $45.5 million during quarter two, up from less than $2 million in the first quarter of 2014.
"Results during the second quarter were in line with our guidance," Gutierrez said."We have continued to see strong interest in our suite of sapphire production tools, including our ASF equipment. In fact, the sapphire segment of our business accounted for over 75 percent of the revenue in the quarter, with the majority of it related to the sale of sapphire production equipment."
Apple struck a deal with GTAT worth $578 million last November and so far handed out three prepayments, this quarter's amounting to $103 million. If operational targets are met in Arizona, GTAT is expected to take receipt of the final $139 million prepayment by the end of October.
While Apple has limited use of sapphire to smaller components like protective covers for the iPhone's rear-camera lens and Touch ID fingerprint sensor, the company is expected to soon deploy the hard material on a wider scale. Many industry watchers suggest the next-generation iPhone could feature a sapphire display, though a recent report threw cold water on the rumor, saying production yields may prohibit a large-scale rollout in 2014.