New report elaborates on 'iPhone 6' rumors of A8 SoC, 802.11ac Wi-Fi, NFC, no sapphire display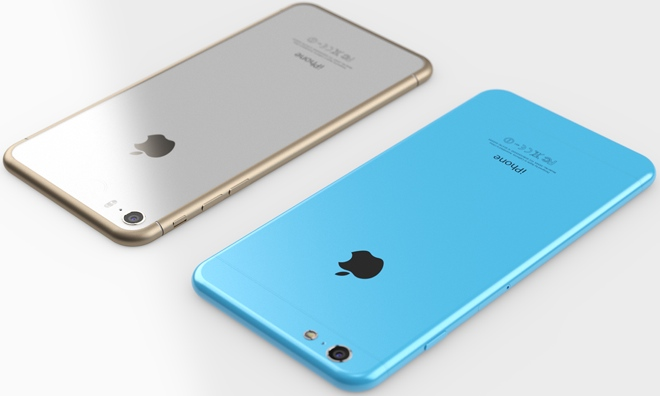 A report on Wednesday corroborates earlier rumors that Apple's next-gen iPhone lineup will feature a faster processor and advanced communications package, but will not include a much-hyped sapphire screen.
In what can be described as a "rumor roundup" sprinkled with bits of new information, VentureBeat reports a source familiar with the matter has confirmed much of the speculation surrounding Apple's next iPhone.
In the way of new information, the person claims Apple's iPhone 6 will include a multi-core A8 processor supposedly clocked at 2.0 GHz, a massive jump from the current 1.3GHz dual-core SoC found in the iPhone 5s.
Communications are to be handled by a communications suite that includes 802.11ac Wi-Fi, Qualcomm's latest MDM9x35 modem and an NXP near-field communications chip, the source says. While a purportedly leaked logic board pointed to NFC integration, the chip manufacturer has been heretofore unknown.
In a dubious assertion, the person also says Apple will use NFC for a mobile payments solution. An Apple entry in the digital wallet space has been rumored for years, but recent rumblings have suggested a build-out of iBeacon technology rather than NFC.
The final tidbit of new information concerns Apple's Beats acquisition. According to the person, the iPhone 6 could incorporate technology that would facilitate a special "handshake" between the device and Beats headphones, possibly through the Lightning port. Apple announced a similar solution — the Lightning headphone module — to developers and third-party hardware makers at this year's WWDC. The protocol allows compatible headphones to plug in to an iOS device's Lightning port for high-level device control, direct analog audio-out and power.
The remainder of VentureBeat's report reads like a compilation of existing rumors and parts "leaks" that have quickly made their way out of the Far East as Apple's anticipated iPhone 6 launch date nears.
As for for the oft-rumored sapphire display, the source says Apple is unlikely to launch an iPhone integrating the super hard glass, but will instead use a material "slightly harder than Gorilla Glass but not as hard as sapphire." A purportedly leaked iPhone 6 "sapphire" display made the rounds in July, but the rumor was ultimately debunked in a video showing the component was susceptible to scratches from sandpaper.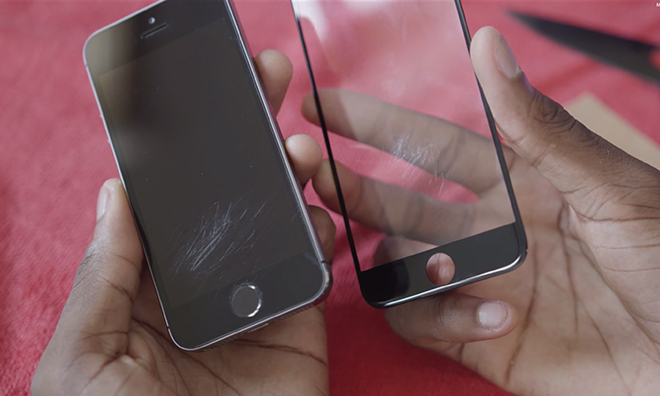 A report last month said much the same in regard to the inclusion of sapphire as a major component, noting Apple would not employ major sapphire components in 2014 due to poor ingot yield rates compounded by processing problems. Further, Apple's partner sapphire manufacturer recently reported it has just now started mass production, suggesting raw materials may not be available in quantities sufficient for inclusion in tens of millions of new iPhones.
Finally, the iPhone 6 will come with enhanced Touch ID fingerprint recognition. A purported component leak last week highlighted differences in the design of what is supposedly Apple's next-generation home button, but did not specify any major hardware changes.
VentureBeat claims Apple plans to launch a 4.7-inch handset in mid-September, a date that corresponds with a report on Tuesday saying the company plans to unveil the new iPhone at a special media event on Sept. 9. If Apple applies its usual device launch pattern of starting sales on the second Friday after announcement, the iPhone 6 is looking at a Sept. 19 release.
The source also says a larger 5.5-inch model is coming this cycle, but notes the phablet could debut weeks or months after the 4.7-inch version hits store shelves. This is in line with multiple rumors saying the big-screen iPhone will be delayed, citing production issues.