Home button parts claimed to be for Apple's 4.7" & 5.5" 'iPhone 6' units surface with different designs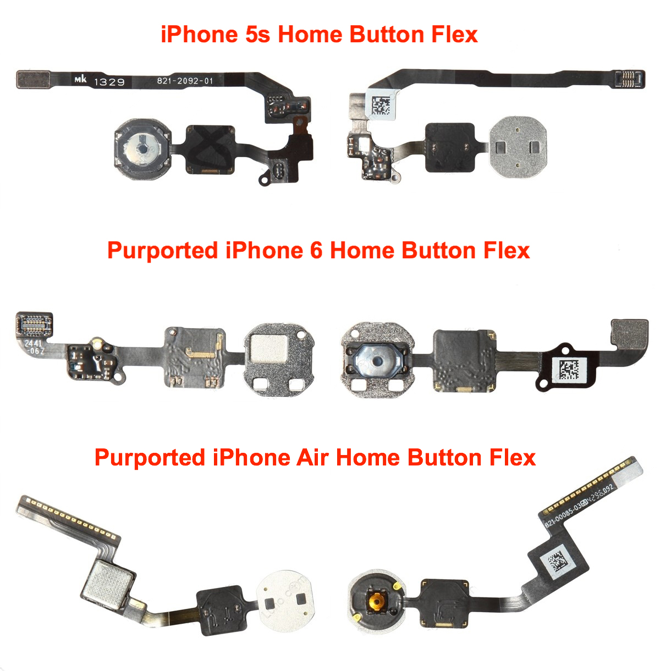 A pair of parts claimed to be for both Apple's anticipated 4.7- and 5.5-inch "iPhone 6" models were posted online Friday, showing very different designs not only from each other, but from the current iPhone 5s.
The images shared by Nowhereelse.fr suggest that while the iPhone 5s home button cable looped around with a 180-degree turn, the 4.7-inch "iPhone 6" version will be a straight cable, while the 5.5-inch version may have a slight curve. The parts, if they are indeed legitimate, imply that Apple will have very different internal layouts for both of its anticipated upcoming "iPhone 6" models.
Identification numbers associated with the cables match up with previous leaks and parts from Apple, which bolsters speculation that the parts are indeed legitimate.
Another part pictured in Friday's report is an "induction flex" cable claimed to be from Apple's 4.7-inch model. This part suggests that while the photo sensor was part of the cable on the iPhone 5s, this may change with the "iPhone 6."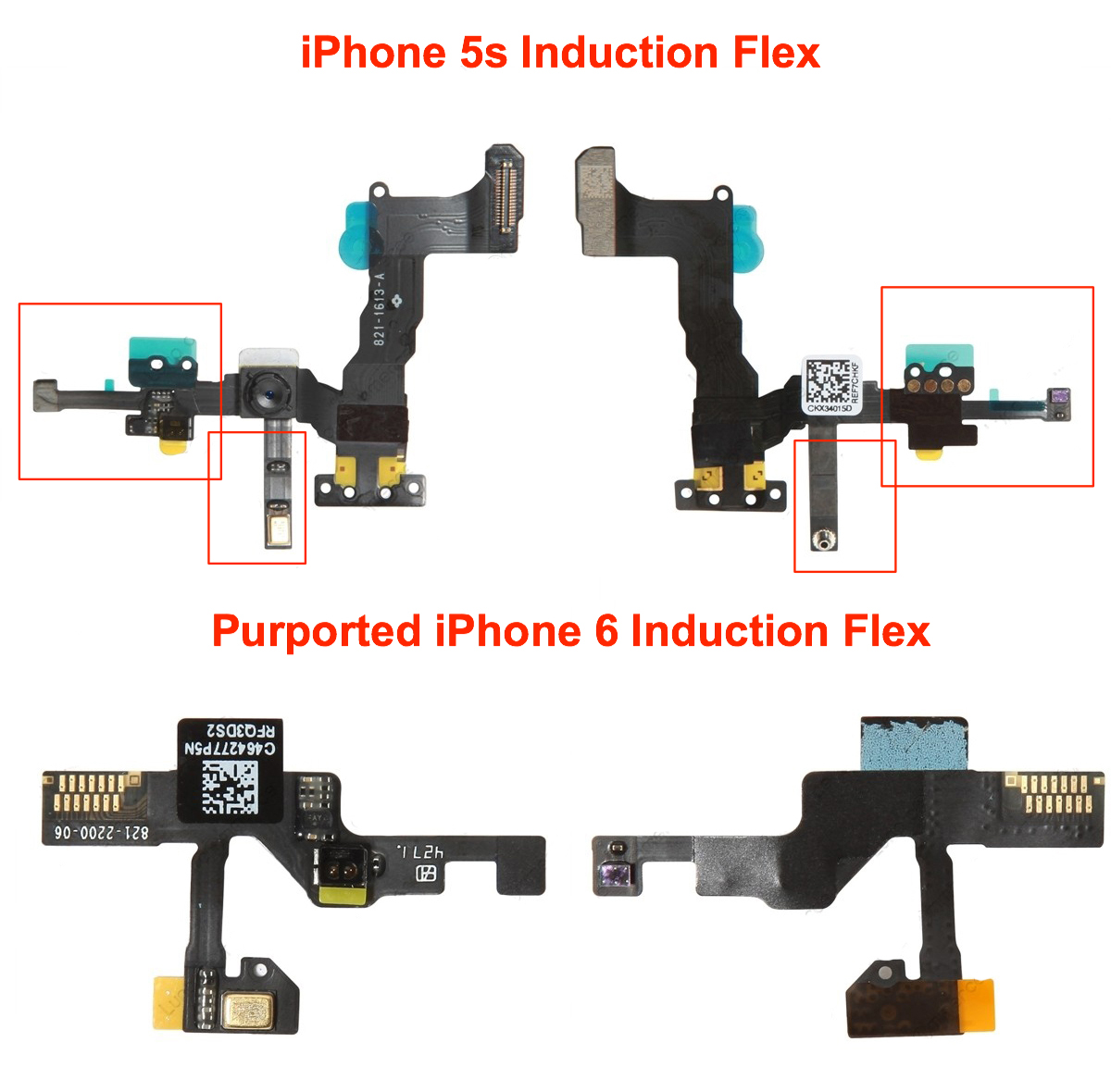 For the most part these components have not given specifics about the capabilities of the "iPhone 6." For example, one leaked logic board was lacking any chips, but was accompanied by mere claims that the next-generation iPhone will support ultra-fast 802.11ac Wi-Fi.
Apple is expected to unveil its next iPhone in two screen sizes at a media event in September. The company traditionally releases the product to the public on a Friday about a week and a half after the device's unveiling.