Shares of Apple end week at all-time high with 'iPhone 6' & 'iWatch' hype at fever pitch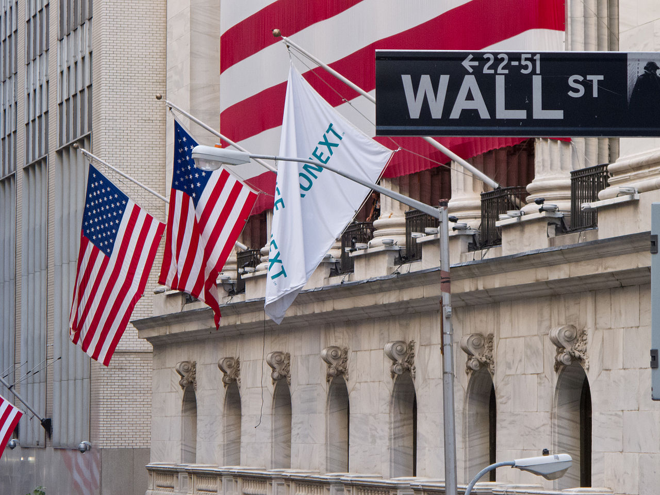 AppleInsider may earn an affiliate commission on purchases made through links on our site.
Apple stock reached an all-time high in trading on Friday, and also finished the day at its highest-ever closing price, as investors and customers alike are clamoring to see what the secretive company has up its sleeve for a Sept. 9 media event.
Shares of AAPL stock closed the day on Friday at $102.50, which is a new record. Intraday trading also reached $102.90.
The company's stock trended upward since Wednesday as anticipation builds for the its event now less than a week and a half away. Though the date had already leaked, Apple made it official on Thursday, sending out invitations to members of the press for a Sept. 9 event in Cupertino, Calif.
The company is widely expected to use the event to formally unveil its next-generation "iPhone 6," as well as an all-new wearable "iWatch." Wall Street is particularly excited about the next iPhone, as Apple's hot selling handsets account for the lion's share of the company's profits.
Less certain is how a so-called "iWatch" might affect the company's bottom line, but investors may have to wait to find out: Though Apple's wearable device is expected to be revealed Sept. 9, the latest rumors suggest the device may not be ready to launch until early 2015.
Apple's current trading price has the company's market capitalization valued at $613.76 billion, which remains well behind its highest-ever market capitalization of over $665 billion. Apple's gains have also seen it nearly double its value from a 52-week low of $63.89, which occurred in September of 2013.
The company crossed the $100 threshold on Aug. 19, reaching levels the company had not seen since its previous all-time high in 2012, ahead of the iPhone 5 launch.