Amazon's retail experiment will also include California 'pop-up' stores for holiday season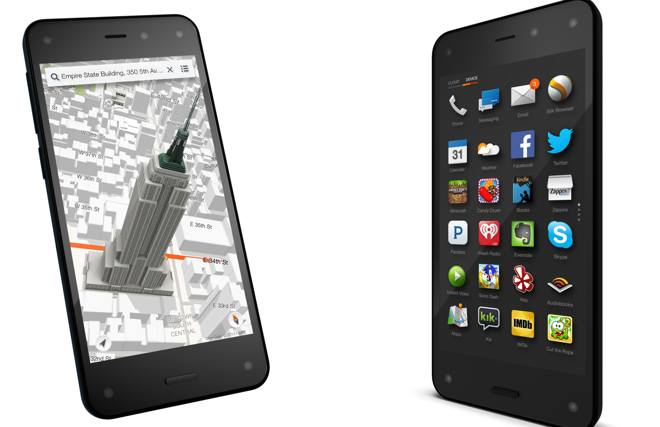 AppleInsider may earn an affiliate commission on purchases made through links on our site.
In addition to a new permanent fixture in Manhattan, Amazon will be dabbling in the retail market with a pair of new temporary locations in San Francisco and Sacramento this holiday season to push sales of its hardware, the company has confirmed.
Amazon's new San Francisco "pop-up kiosk," set to be located downtown at Market Street and Fifth Street, was first revealed by GeekWire. The location is expected to open next week, on Oct. 22.
Amazon later confirmed not only the upcoming San Francisco store, but also a Sacramento location for the holiday season. The online retailer revealed that the locations will be intended to push its own tablets, as well as its smartphone and set-top streaming box, all of which aim to compete with respective Apple products.
"We're excited to open new pop-up kiosks in San Francisco and Sacramento in time for the holidays so that customers can try out our new devices," the company said. "The team is moving incredibly quickly - already this year we've launched Fire TV, Fire phone, new Fire tablets, new Kindle e-readers, and a bunch of new features and services. While customers can already see our products online and at retailers like Best Buy and Staples, we wanted to provide another option to try out our full line-up leading into the holidays."
Confirmation of Amazon's temporary locations comes on the heels of the news that it will open its first brick and mortar store in Manhattan. That more permanent location will offer more than Amazon's own hardware, as the company aims to offer same-day delivery of certain resold products to New Yorkers.
Amazon's New York City location is also apparently on track to open in time for the holidays at 7 West 34th St., located in inside a 12-story building adjacent to the Empire State Building. The location will reportedly have inventory and will serve as a "mini-warehouse" for the company, and customers will be able to return and exchange products, or pick up an order they placed online.
Amazon's moves into traditional retail place the company in even more direct competition with Apple, which of course has its own highly successful retail presence around the globe. Amazon stepped up competition with Apple in 2011 with the launch of its first color touchscreen Kindle Fire tablet, and this year the company debuted its first smartphone, the Fire Phone, which has apparently stumbled out of the gate.