Apple CEO Tim Cook says privacy talks with Chinese government were 'very open'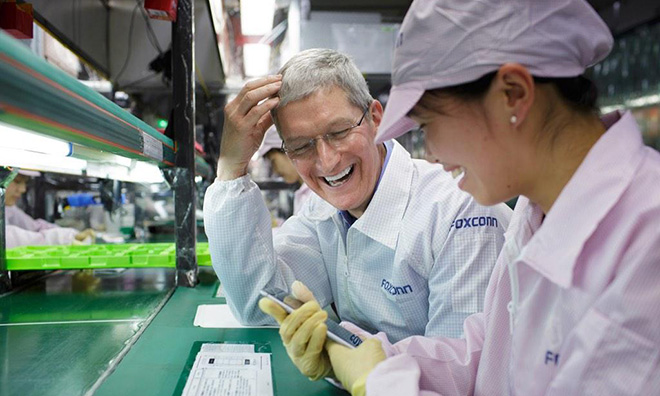 Tim Cook's tour of China continues with another interview with local media, this time with the Apple CEO telling users in the country that he had "very open" discussions on privacy and security with the Chinese government, following a series of attacks in the country targeting Apple users.
Cook met with Ma Kai, China's vice premier, earlier this week in Beijing, and the two discussed "protection of users' information" in the wake of hackers' efforts to obtain iCloud user logins. Cook acknowledged those talks — but not the hacks — in an interview with China's Xinhua news agency, and suggested the discussions were productive.
Chinese activist group GreatFire.org has accused its government of being involved in the attacks, which have seen iCloud user data harvested by spoofing the icloud.com website. The "man-in-the-middle" attacks are said to utilize incredibly deep access to the servers of government-owned Chinese providers, which has helped fuel speculation that the Chinese government is cooperating with hackers.
China's government has denied the allegations, and has said it too has been targeted by hackers. The iCloud-focused efforts came to light when users in China began to receive security warnings from Apple's iCloud service.
Similar hacks have been implemented in the past, also targeting American companies with services on the Internet, including Google, Yahoo, and Microsoft Hotmail.
In his interview with Xinhua, Cook also said bringing Apple Pay to China is "on top of the list" of things he wants to do. The CEO called China a "key market," and said that any service Apple provides, he plans to bring to the country.
Apple is rumored to partner with UnionPay to launch Apple Pay on the newly released iPhone 6 and iPhone 6 Plus. However, the Cupertino, Calif., company has not yet provided any international launch dates for the currently U.S.-only Apple Pay service.
In another Chinese media interview conducted this week, Cook also said that Apple plans to build 25 new retail stores in China within the next two years. That would bring its total number of locations up from 15 to 40.
On his trip, Cook also stopped by Foxconn's iPhone factory in Zhengzhou, where he met with assembly line workers. The CEO also tweeted out a photo of himself sitting with a Foxconn worker putting the finishing touches on a new iPhone 6 unit.