Microsoft says public beta of new Office for Mac coming in first half of 2015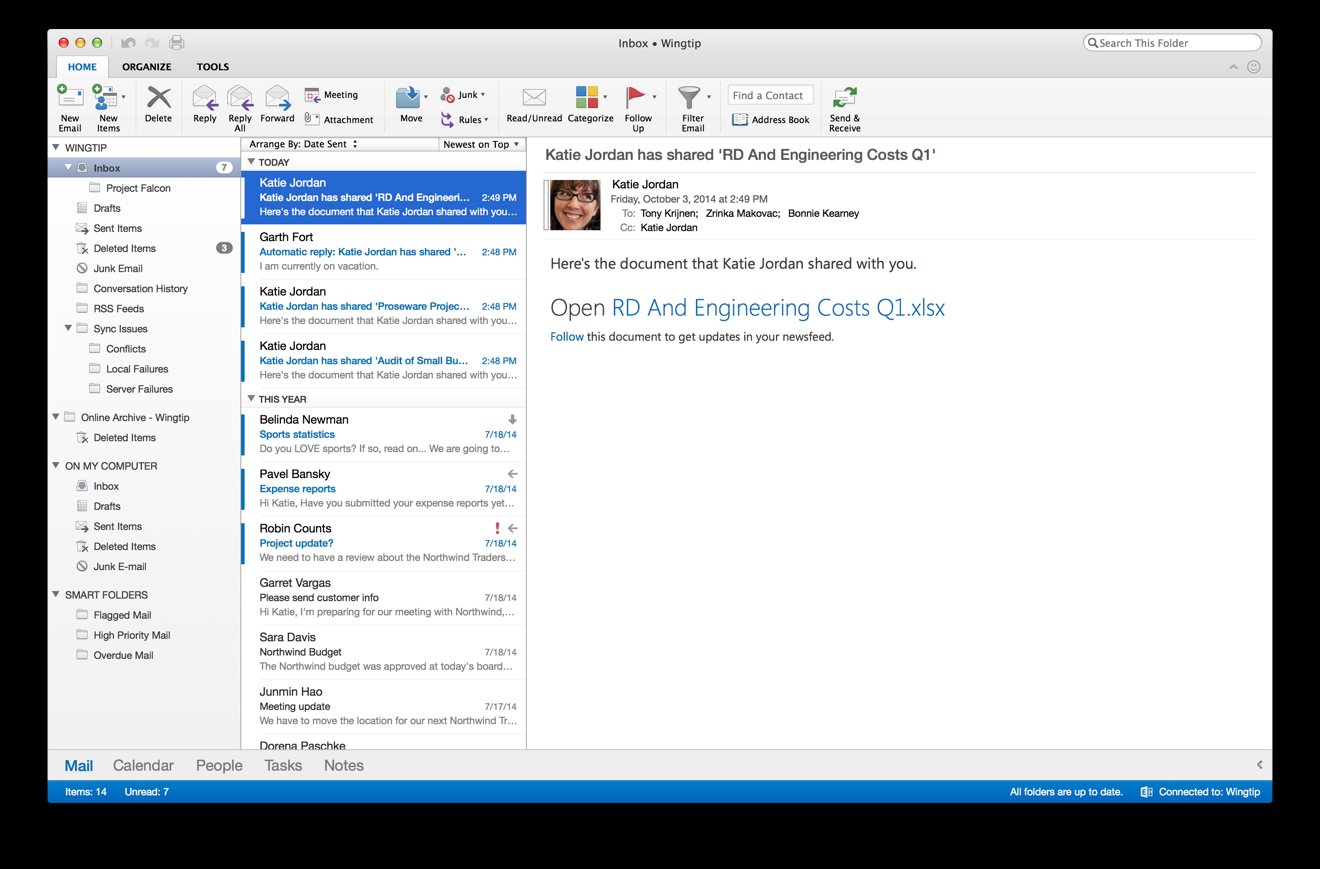 In releasing a new version of Outlook for Mac on Friday, Microsoft also revealed will launch an update to its Office suite for Mac next year, allowing users to test it in the first half of 2015 before a launch sometime in the second half of the year.
The news was shared by Microsoft on Friday alongside a new update for the existing Outlook for Mac available to Office 365 customers. The new Outlook for Mac delivers improved performance and reliability, along with a new look that aims for consistency between other versions of Outlook available on the Web, Windows PCs, and the Outlook Web App for iPad, iPhone and Android devices.
In addition, Microsoft revealed its roadmap for the next version of Office for Mac, including Word, Excel, PowerPoint and OneNote for OS X. The announcement should help temper some expectations following a leak earlier this week that wrongly suggested the next Office for Mac could debut in the first quarter of 2015.
Instead, Microsoft is planning to release a public beta of the next version of Office for Mac in the first half of 2015. The final release is scheduled to become available in the second half of the year.
Office 365 subscribers, both commercial and consumer, will get the next version of Office for Mac at no additional cost. Perpetual licenses of Office for Mac will also be available upon release.
"We're confident that you will like what you see in the new Outlook for Mac today, and in the Office for Mac in the coming months," the company said in an official blog post.
The leak from earlier this week suggested that the next version of Office for Mac will receive a redesign intended to take advantage of high-resolution Retina displays on Apple hardware. The suite is also rumored to receive feature parity with its Windows counterparts, including easier sharing of files between platforms.
Next year's update for Office for Mac would be the first significant upgrade for the productivity software since 2010.
As for the new Outlook for Mac, Microsoft said Friday's update includes:
Better performance and reliability as a result of a new threading model and database improvements.
A new modern user interface with improved scrolling and agility when switching between Ribbon tabs.
Online archive support for searching Exchange (online or on-premises) archived mail.
Master Category List support and enhancements delivering access to category lists (name and color) and sync between Mac, Windows and OWA clients.
Office 365 push email support for real-time email delivery.
Faster first-run and email download experience with improved Exchange Web Services syncing.