Another functioning Apple I expected to command at least $600K in Christie's auction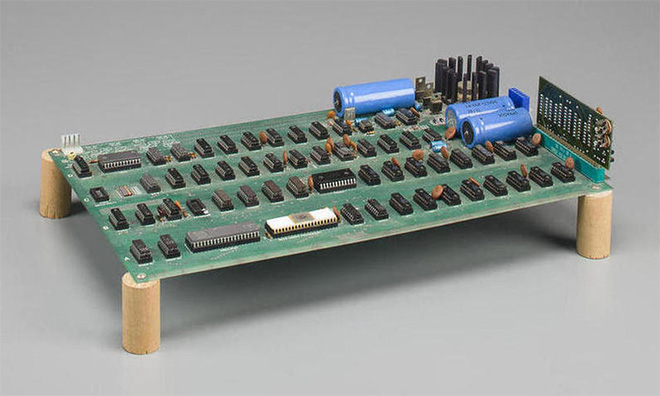 A fully functioning Apple I, personally sold by company co-founder Steve Jobs, is expected to earn $600,000 when it goes on sale at legendary auction house Christie's this December.
The machine set to go on sale is a "Ricketts" Apple I Personal Computer, named after original owner Charles Rickets, according to Reuters. The auction is scheduled for Dec. 11, and the machine is said to have been sold in 1976 by a 21-year-old Jobs out of his parents' garage.
Also included with the Apple I will be the July 27 $600 canceled check made out by Ricketts to Apple Computer. Ricketts labeled the check as "Purchased July 1976 from Steve Jobs in his parents' garage in Los Altos."
While the Apple I is expected to go for around $600,000, there's reason to believe it could fetch far more than that. Earlier this month, a rare working Apple I earned a record smashing $905,000 at auction, more than double what it was expected to sell for, purchased by the Henry Ford organization.
Prior to that, the record price for a vintage Apple I stood at $671,400, a value paid by an anonymous buyer in a 2013 German auction. Before that, another German auction netted $640,000 for an original working unit.
A total of 200 Apple 1 computers were made, each hand-built by company cofounder Steve Wozniak in Steve Jobs' garage in Los Altos, Calif. When the product was first released in 1976, it sold for $666.66 without power supply, display, keyboard or housing.