Apple launches Web tool to delist cell phone numbers from iMessages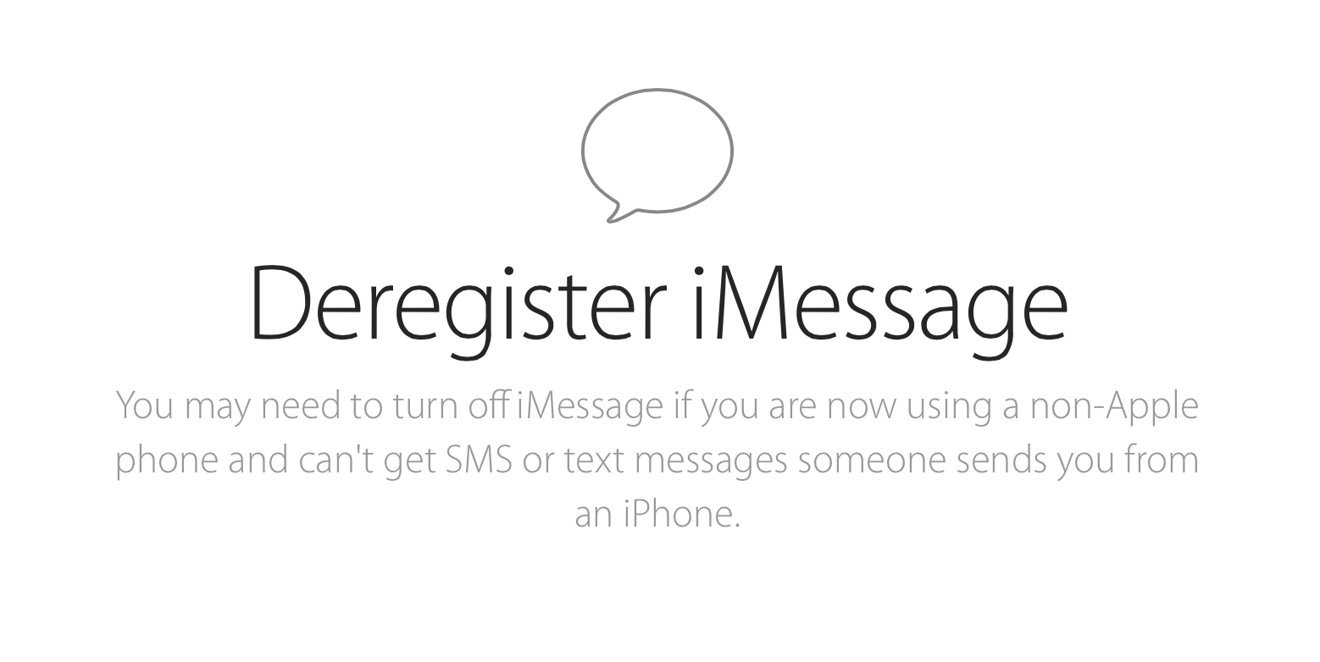 Apple on Sunday launched a new website that will allow users to deregister their cell phone number from its iMessage service, fixing an issue that would result in messages sent from iOS devices being "hijacked" if the recipient stopped using an iPhone.
The new website entitled "Deregister iMessage" gives instructions on how to disable Apple's proprietary messaging service if the user still owns their iPhone. But in the event that they have switched to another platform and no longer have their iPhone, users can enter their cell phone number to have a confirmation code sent to verify their intent.
Users will receive a confirmation code at their cell phone number that they can then enter at Apple's website, which will delist their number from iMessage. Doing so will ensure that in the future, messages sent from iOS devices will default to standard SMS or MMS messages rather than iMessage.
An accompanying list of frequently asked questions notes that users need to deregister iMessage if they have a non-Apple phone and cannot receive SMS or text messages someone sends from an iPhone. This issue can happen if a user transferred their SIM card to another device, such as an Android, Windows or BlackBerry phone.
The problem dates back to 2011, when iMessage first debuted. Over the years, users leaving the iPhone for another platform discovered that people on iPhones attempting to send them a text message are still having the messages intercepted by Apple and sent as iMessages — messages they cannot receive if they are on an Android phone, Windows Phone, or some other platform.
Apple said earlier this year that it planned to make it easier for people to delist their account from iMessage. While users could previously do so with their iPhone, the new tool allows users to deregister their cell phone number in the event that they no longer have access to an iPhone.
Unlike Google Hangouts or BlackBerry's BBM, which can be accessed on competing devices via third-party applications, Apple's iMessage service remains exclusive to Apple devices, much like its FaceTime video chat standard and copyright protected video content from iTunes.