Rumor: Apple to launch MacBook Air refresh with Intel Broadwell chips Feb. 24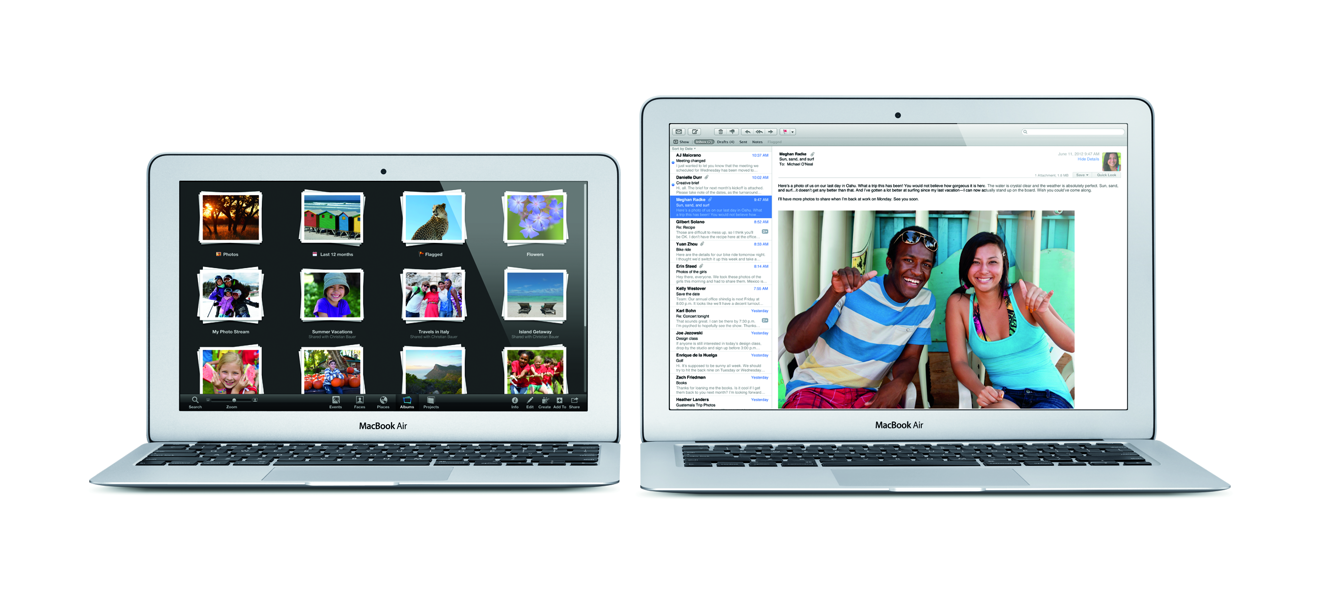 Apple may be planning to debut a relatively minor update for its existing MacBook Air lineup in a matter of days, though won't be the anticipated 12-inch redesign with a high-resolution Retina display, according to a new rumor.
The alleged MacBook Air refresh will feature improved Intel processors for a speed bump, according to Letemsvetemapplem.eu Specifically, Apple could choose the 2.2GHz Core i5-5250U, a 1.8GHz Core i5 chip, or a 2GHz Core i7 variety.
Those are ultra-low voltage Intel processors based on the company's new Broadwell architecture. The new CPUs became available to computer makers in January.
According to the report, the "quiet" update will be released by Apple on Tuesday, Feb. 24. Not expected to arrive that day are a new 12-inch MacBook Air with Retina display, nor are improved chips for the company's higher-end MacBook Pro lineup.
It's still expected, however, that Apple will debut a new 12-inch MacBook Air this quarter, which concludes at the end of March. The company is also set to launch the highly anticipated Apple Watch in April, giving it a busy start to 2015.
Last week, a new rumor suggested that Apple may be planning to hold a media event later this month to showcase upcoming products. While that would fit in with a rumored Feb. 24 MacBook Air refresh, there have been no other rumors of a late-February event, and a minor speed boost to the current MacBook Air lineup would not likely justify a keynote.
The MacBook Air lineup was last updated in April 2014, with 100MHz speed boosts and a price reduction of $100. At the time, Apple's hands were tied because of a lack of new chip options from Intel, and the company opted to cut prices, resulting in the most affordable — and ultimately also the best selling — lineup of Macs in the company's history.