Apple Pay drives in-app purchases for Staples, fails to catch on in stores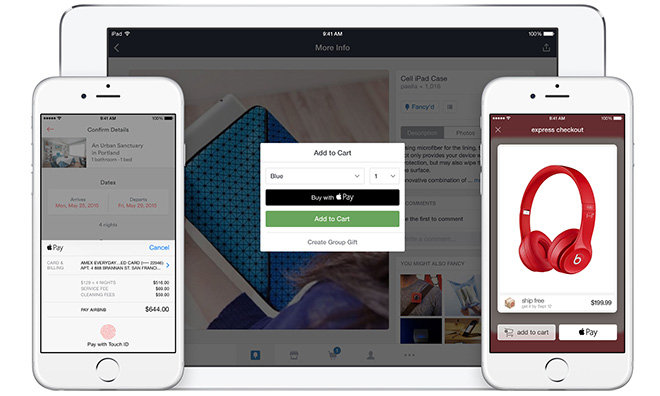 AppleInsider may earn an affiliate commission on purchases made through links on our site.
Apple Pay's in-app purchasing capability is often overshadowed by its physical iPhone-powered NFC counterpart, but for big-box office supply chain Staples, the feature has quickly become the most popular method of payment processed by the company's iOS app.
During a panel discussion on Tuesday, Prat Vemana, vice president of mobile commerce at Staples, said that Apple Pay users account for 30 percent of purchases made through the retailer's iOS app, reports FierceMobileIT. Staples was in the first wave of U.S. retailers to adopt Apple Pay after rolling out NFC support at 1,400 locations in November.
"Right now it's the number one payment method for us in our iOS apps," Vemana said. ""Apple Pay has been one of the most successful implementations when it comes to payments."
For Staples, Apple Pay's easy-to-use system not only represents a more effective form of mobile payments, but a growth driver as well. When Apple launched its payments service last year, 65 percent of transactions originating from Apple Pay users were first time Staples customers.
Vemana noted that Staples app users are almost evenly split between iOS and Android, but 70 percent of mobile revenue is generated by Apple device owners.
"The question is, is it demographic? What is it about Android that those users are hesitant about payments? The question is still open," he said.
While Staples has seen an enormous impact from Apple Pay's in-app payment processing system, the retailer can't say the same for physical iPhone-based touchless purchases. Vemana failed to reveal specific statistics, but said Apple Pay is not one of the top three payment types for in-store buys.
"On mobile it overtook everything else so I think it will be a slower adoption in stores," Vemana said.