Teardown shows new 2015 MacBook Airs sticking with non-adhered batteries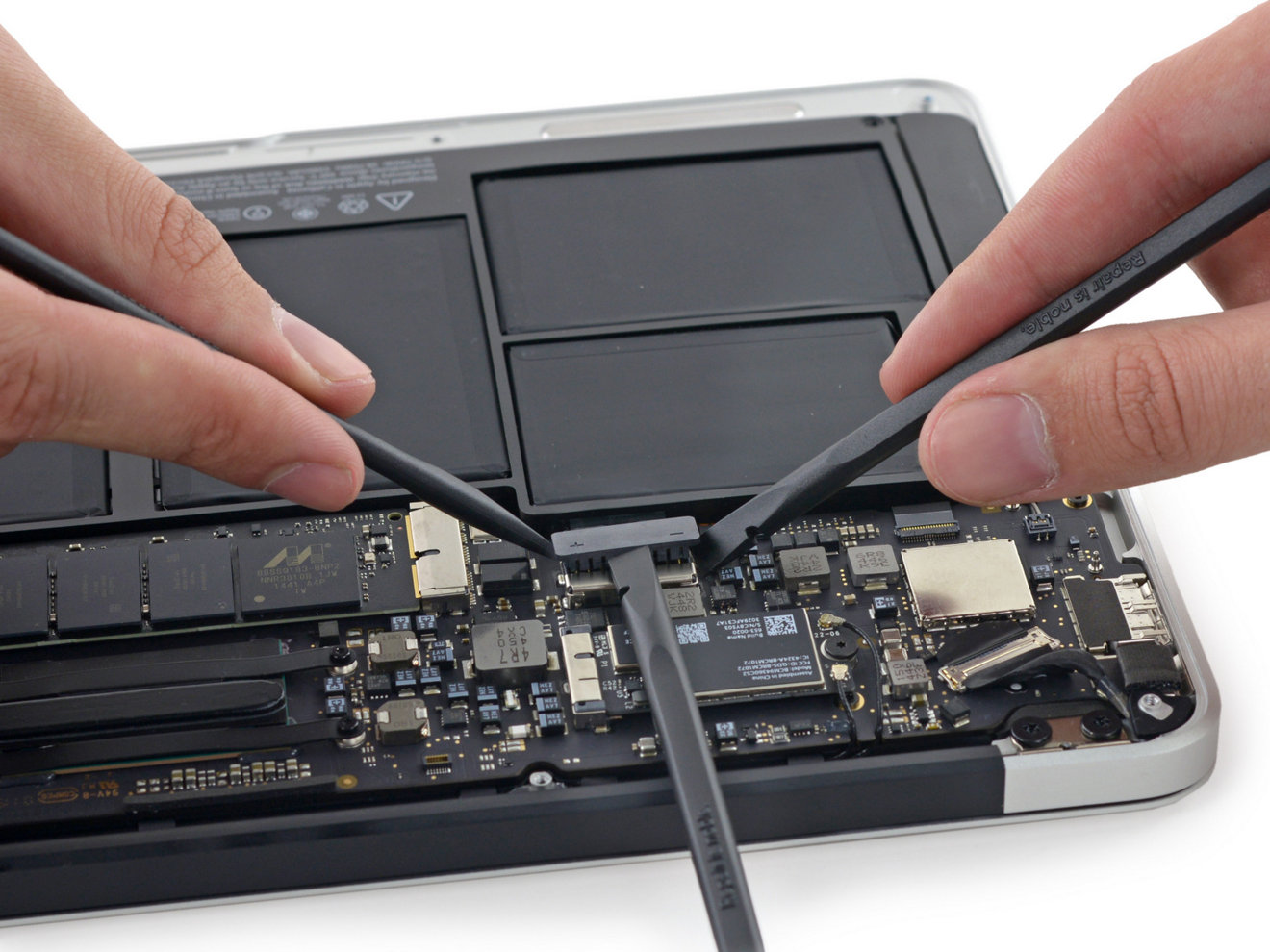 AppleInsider is supported by its audience and may earn commission as an Amazon Associate and affiliate partner on qualifying purchases. These affiliate partnerships do not influence our editorial content.
A teardown of the latest 11- and 13-inch MacBook Airs shows few differences over their 2014 counterparts, and in fact demonstrates a rare decision by Apple to continue using non-adhered batteries.
Self-repair firm iFixit noted on Wednesday that the Air appears to be the only remaining MacBook without a battery glued to other parts. The 12-inch basic MacBook announced on Monday uses terraced battery layers inserted into every free crevice.
The difficulty with glued batteries is that it makes a notebook harder and more expensive to repair. Gluing a battery to the frame, as in the Retina MacBook Pro, effectively forces a MacBook owner to send the computer to Apple or an authorized service provider when a replacement is needed.
iFixit added that the new Airs continue to use the same model numbers instituted since 2012, A1465 and A1466.
They have, however, switched to Intel's Broadwell architecture, making little impact on performance, but shrinking transistors and increasing power efficiency by as much as 30 percent. Apple officially promises 10 or 12 hours of web browsing or video for the 11- and 13-inch models, respectively.
As with last year's machines, iFixit gave the 2015 Air models 4 out of 10 score for repairability. A specialized pentalobe screwdriver is needed to open the casing — while major components are then easy to access, the RAM remains soldered to the logic board. Both the RAM and the SSD are proprietary, and non-upgradeable.