Apple subscription TV plan could help push services to 20% of company's earnings, Morgan Stanley says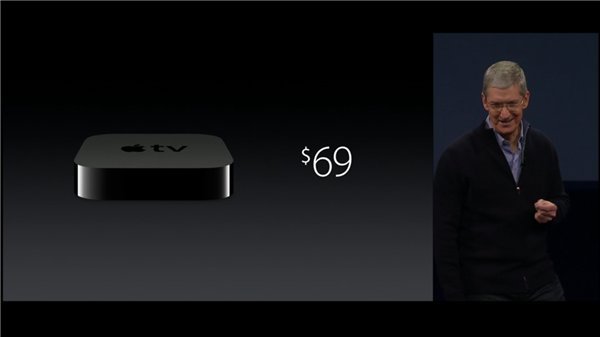 AppleInsider may earn an affiliate commission on purchases made through links on our site.
Apple's growing services business, including the App Store and Apple Pay, could account for 20 percent of its earnings in the next two years, or perhaps even sooner if the company launches its rumored subscription TV service this fall, one analyst believes.
Katy Huberty of Morgan Stanley issued a note to investors this week, a copy of which was provided to AppleInsider, in which she reacted to recent reports alleging that Apple is looking to launch an online TV service with support from major content providers this fall. Given the flurry of recent news, Huberty now believes that an Apple TV service is more likely than in years past.
She said the moves made earlier this month, including a price cut on the Apple TV hardware to $69, and the announcement of an exclusive launch deal with HBO Now, positions Apple well, if content deals can be hammered out.
In the U.S. alone, Huberty sees the potential for Apple to add 15 million subscribers to its TV service, which would account for 8 percent of the company's install base. Doing so with 30 percent operating margins could add 2 percent to the company's revenue, she said.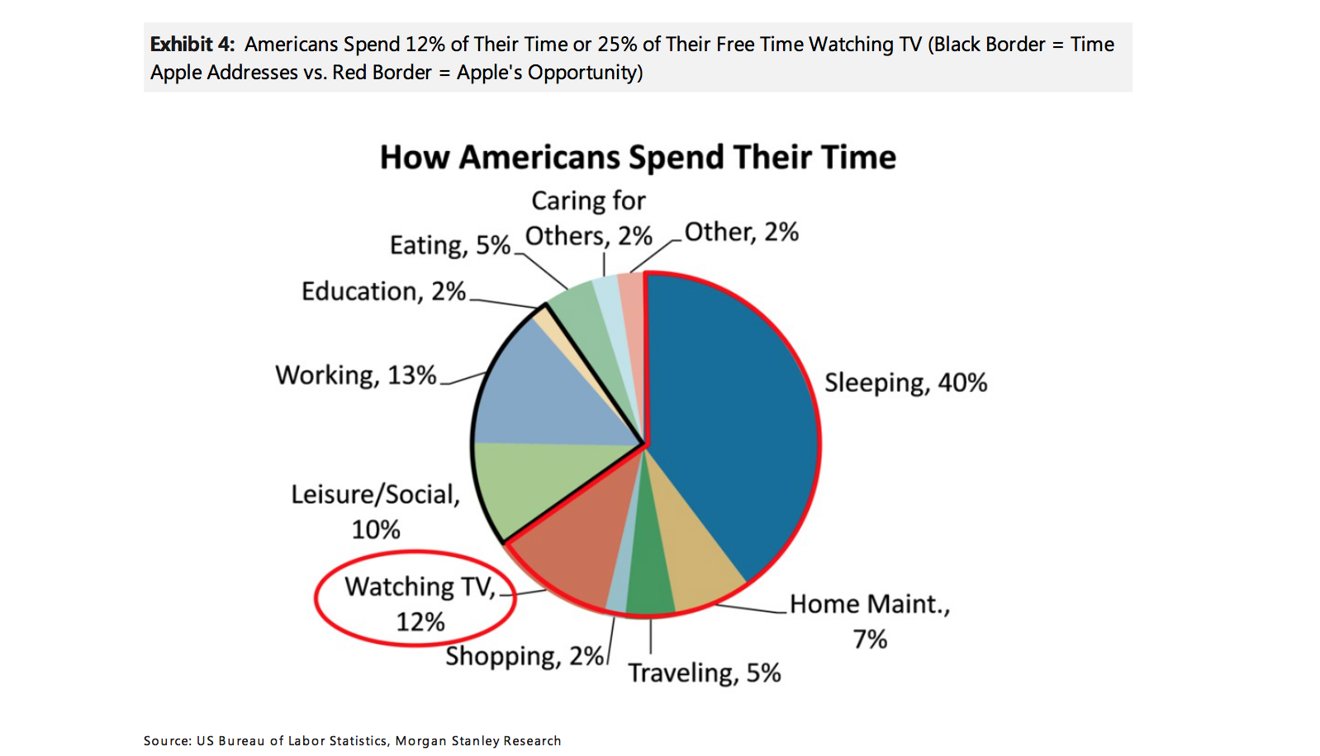 Morgan Stanley recently conducted a survey that found 20 percent of pay TV subscribers plan to cut the cord and ditch cable for television in the next 12 months. The highest age group intending to cancel is ages 18 through 29, though consumers ages 30 to 44, as well as those making more than $75,000 a year, also saw their intent grow from the previous year.
"These data points suggest that cord cutting should no longer be viewed as a phenomenon taking place primarily among younger and lower income cohorts," she said.
Huberty believes that an Apple television service, along with the iTunes Store, App Store, Apple Pay, and Beats Music could drive the "Services" category of Apple's products to 20 percent of the company's total in the next few years.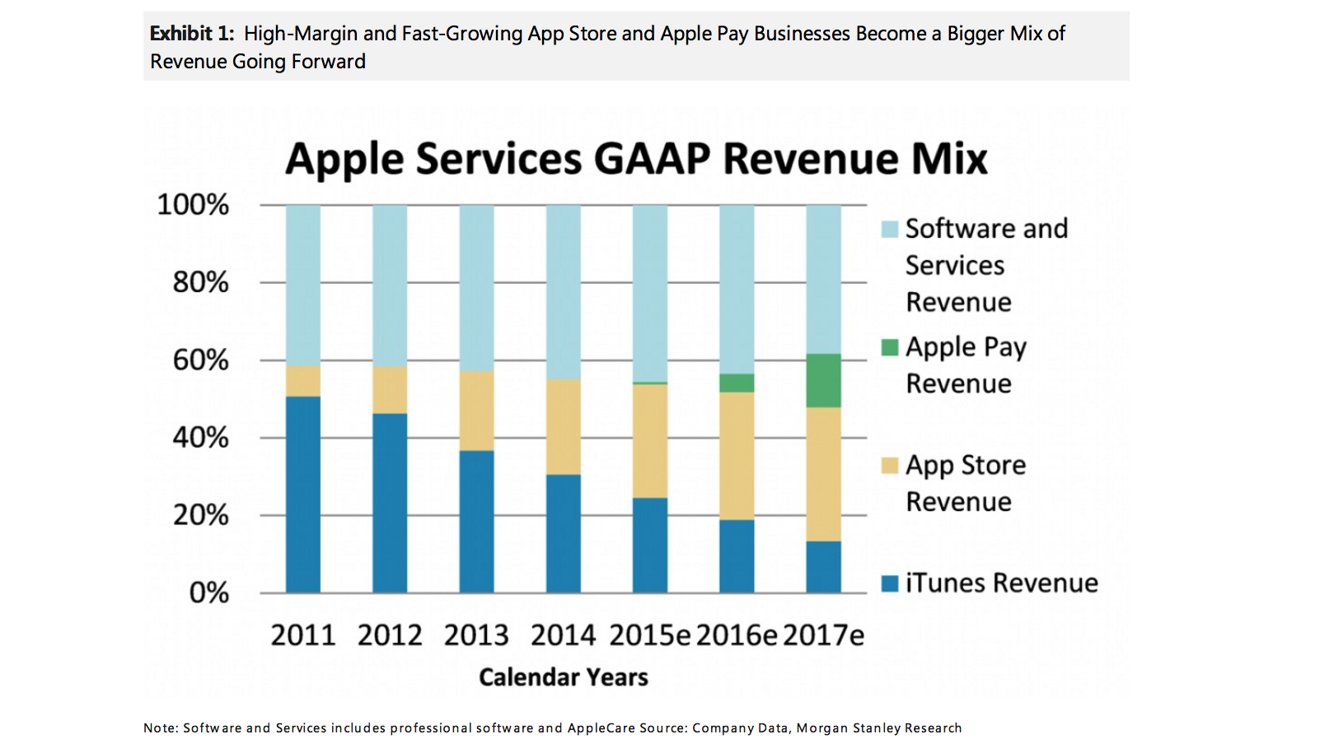 To her, the "Services" category is key to her platform thesis, in which she believes shares of AAPL should be trading compared to platform peers, with an 18-to-19-times price-to-earnings ratio. Her thesis cites Apple's pricing premium, everyday consumer usage of its products and services, recurring revenue, and total addressable market expansion opportunities.
Morgan Stanley has maintained its "overweight" rating for AAPL stock, with a price target of $160.