Apple Watch App Store touts over 3,500 titles, Cook says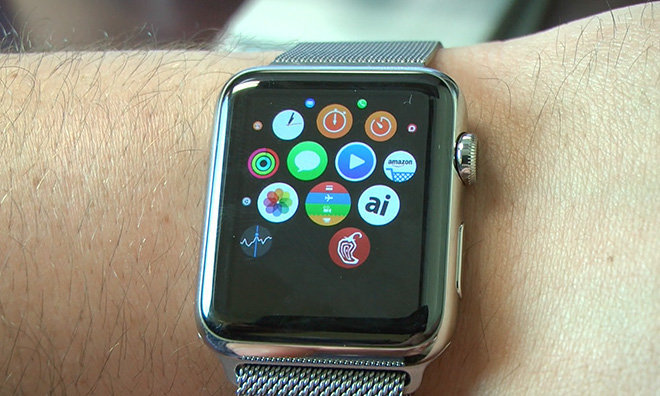 During Apple's second quarter 2015 earnings conference call on Monday, CEO Tim Cook said that Apple Watch customers now have access to more than 3,500 apps designed specifically for the new device.
In comparison to previous platform launches, Apple Watch is ahead of the game, Cook said. For example, when the iPhone App Store opened in 2008 it featured a selection of about 500 apps, while iPad launched with around 1,000 platform specific titles.
Cook said Apple was hoping to beat the 1,000-app mark for Apple Watch's debut, but ended up with around 3,000 titles at launch.
"And we thought it would be great if we were able to do that by a little bit, and as I've mentioned before, we now have over 3,500 apps in the App Store for the Watch," Cook said. "We couldn't be happier about how things are going from that point of view."
For products like iPhone, iPad and now Apple Watch, a thriving app ecosystem draws direct corollaries with strong hardware sales and device stickiness.
For many developers, creating Apple Watch apps has been a challenge, as Apple strictly limited access to functional hardware prior to launch. Larger companies like Facebook, BMW and United Continental Holdings were reportedly invited to develop apps in Apple's secret labs, though space was obviously limited.
After launch, Apple attempted to rectify the situation by facilitating fast shipping on early Apple Watch units, offering developers a chance at expedited orders guaranteed to ship no later than April 28.