Apple iPad software issue grounds 'several dozen' American Airlines flights [u]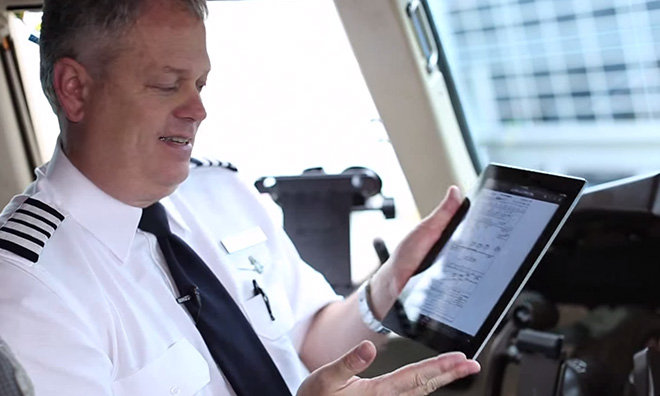 AppleInsider may earn an affiliate commission on purchases made through links on our site.
At least one American Airlines flight was grounded before takeoff on Tuesday due to a software bug that disabled pilots' iPad-powered electronic flight bags, potentially affecting the carrier's entire fleet of 737 aircraft.
Passengers aboard American Airlines flight #1654 from Dallas to Austin said EFB iPads belonging to both captain and copilot "went blank" as crew prepared for takeoff, reports Quartz.
"The pilot came on and said that his first mate's iPad powered down unexpectedly, and his had too, and that the entire 737 fleet on American had experienced the same behavior," said Philip McRell, a passenger on flight #1654. "It seemed unprecedented and very unfamiliar to the pilots."
Judging by passenger reports, it appears the problem lies with iPad software, namely the Jeppesen Mobile Terminal Chart app used by American and approved for gate-to-gate use by the Federal Aviation Administration.
As of this writing, the plane is sitting on the tarmac at Dallas Fort Worth after being delayed for more than two hours. It has not yet been confirmed that other 737s were affected by the apparent glitch.
American Airlines was one of the first major airlines to switch to Apple's iPad for In June 2013, the company announced iPad was operational across its entire fleet, amounting to more than 8,000 iPads. By switching to iPads, air carriers eliminate the need for millions of pages in paper charts and documents, which translates to fuel savings.
For example, American was able to do away with 24 million pages of documents carried in bags weighing 35 pounds each, projected to save some 400,000 gallons of fuel, or $1.2 million, every year.
Update: American Airlines has confirmed the delay of "several dozen" flights due to the iPad issue.