Path sells off core social apps, kills off Talk Places messaging feature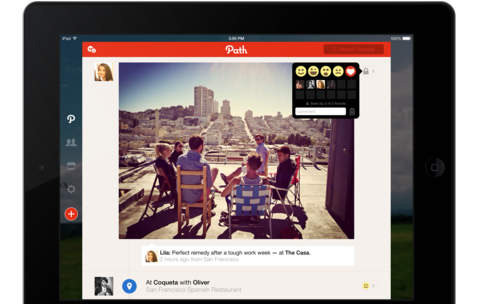 AppleInsider is supported by its audience and may earn commission as an Amazon Associate and affiliate partner on qualifying purchases. These affiliate partnerships do not influence our editorial content.
Social network Path on Friday announced the sale of its two flagship mobile apps, Path and Path Talk, to South Korean messaging company Daum Kakao — in the process shutting down a major Talk feature called Places.
No terms of the sale were disclosed, TechCrunch reported. Daum Kakao stated that "nearly everything" in the apps "will remain as is," but in a separate comment, Path added that Places is being disabled even though the company is "not currently ready to make the investment" to turn it into a separate app. Since Path is retaining ownership of the Places platform, the company said it might "reassess in the future."
Users of Places were able to message local businesses. If a business didn't have staff available for a direct conversation, Path itself served as an intermediary.
The social network has struggled to build a userbase in North America despite being on iOS, Android, and Windows Phone. It has however become popular in a number of Asian countries, above all Indonesia.
In 2014 Apple was rumored to have been interested in buying Path, a source claiming a takeover was "essentially a done deal." Nothing ever came of the rumors however, and Apple has yet to dip into social networking beyond its failed Ping service, which shuttered in 2012.
Over the years Path has come under fire several times for privacy violations, most famously for uploading iOS contacts without permission. Though it has worked to fix problems, in 2013, it settled a U.S. Federal Trade Commission investigation for $800,000.