Apple officially recognizes Jony Ive's promotion, adds VP of design bios to leadership webpage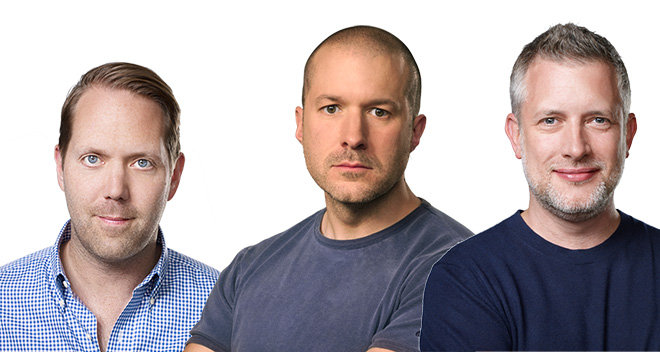 Apple made its promotion of Jony Ive to Chief Design Officer a bit more official on Wednesday in an update to the Apple Leadership webpage, while at the same time adding executive profiles for design underlings Alan Dye and Richard Howarth.
Ive's new executive profile now lists the star designer as Apple's Chief Design Officer, a C-level position first unveiled in May.
As previously reported, Ive's bio says he is responsible for all design at Apple, listing "the look and feel of Apple hardware, user interface, packaging, major architectural projects such as Apple Campus 2 and Apple's retail stores" as areas under his purview. Ive will also handle "new ideas and future initiatives," Apple says.
Prior to his promotion, Ive was named SVP of Design in 2013, a title referencing dual roles as head of hardware and human interface design. As CDO, Ive is still involved with both departments, but should have more leeway to work on Apple's broader design language.
Alongside Ive, the Apple Leadership webpage added two slots for newly minted vice presidents Alan Dye and Richard Howarth. Dye, who worked at Kate Spade and Ogilvy & Mather before joining Apple's marketing team in 2006, takes the title of VP of User Interface Design. Howarth, now VP of Industrial Design, was hired by Apple in 1996 and worked on "every Apple product since the original iMac," as well as taking lead design roles in iPhone and Apple Watch.
Ive previously intimated that he would be in charge of the divisions now under Dye and Howarth, though it seems the VPs will answer directly to Cook.