Apple partner TSMC to mass produce 10nm chips by early 2017, on pace to beat Intel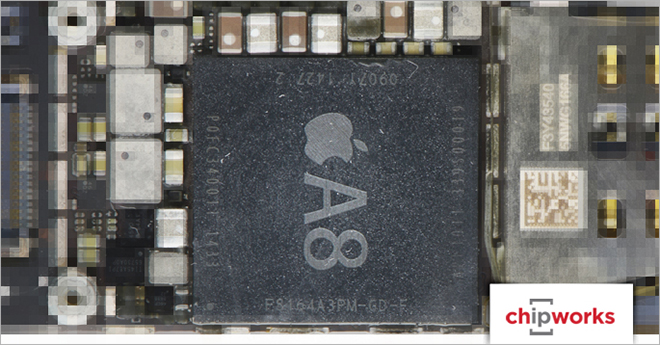 AppleInsider is supported by its audience and may earn commission as an Amazon Associate and affiliate partner on qualifying purchases. These affiliate partnerships do not influence our editorial content.
The race to make smaller and more efficient mobile processors continues, with iPhone chipmaker Taiwan Semiconductor Manufacturing Co. revealing it remains on track to mass produce its first 10-nanometer FinFET processors by early 2017 — a timeframe that would put it ahead of rival Intel.
TSMC announced this week that its 10-nanometer technology remains on schedule, according to DigiTimes. The news comes a day after Intel revealed that its own 10-nanometer process has been delayed until the second half of 2017.
If TSMC remains on track, it will begin producing its own 10-nanometer chips in limited quantities in late 2016, ahead of mass production in early 2017. That means the chips would be unlikely to appear in a presumed late 2016 "iPhone 7" from Apple.
The current-generation 64-bit A8 chip is manufactured through a 20-nanometer process, which itself was a reduction from the previous A7 processor. It's believed that TSMC is responsible for the majority of A8 chip production, taking duties away from Samsung, who was previously the exclusive maker of Apple's A-series processors.
Apple is believed to have begun solidifying partners for its anticipated "A9" processor in late 2014, ahead of anticipated September 2015 launch of a new "iPhone 6s" series.
Rumors have suggested the "A9" chip might use a 14-nanometer manufacturing process. Smaller processors are more efficient, resulting in power savings that can allow devices like the iPhone to see improved battery life, even as the chips themselves become more powerful and capable.
AppleInsider's own sources indicated in March that the "A9" chip will be paired with 2 gigabytes of RAM in this year's iPhone upgrade. Additional RAM would allow iOS to leave background tasks and tabs in Safari open for longer without a need to reload or refresh.