Large Apple logo goes up at Bill Graham Auditorium ahead of iPhone event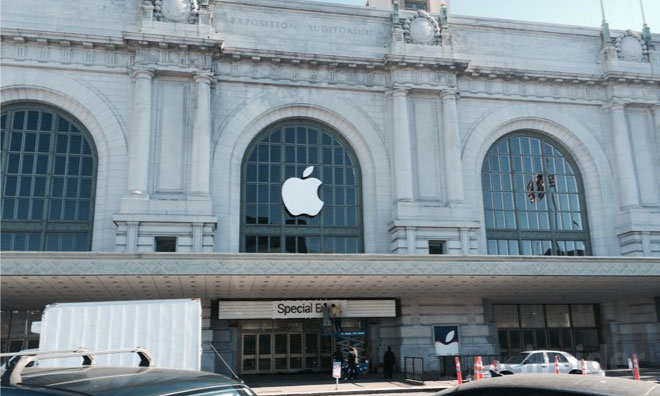 Apple is putting a legion of carpenters, electricians, security personnel and other contractors to work this Labor Day weekend as it readies San Francisco's Bill Graham Auditorium for what is expected to be a massive iPhone event next week.
As speculated in previous reports, Apple is indeed installing huge 15-foot Apple logos in the auditorium's ornate window arches, as seen in photos provided byAppleInsider reader Sean. According to planning documents unearthed last week, the fiberboard decorations, which were described as malformed stars instead of Apple's instantly recognizable logo, are supported by temporary truss frame substructures.
In addition to the posters and flags set up on Friday, a banner attached to the venue's billboard now reads "Special Event." It is unclear if Apple intends to change the text prior to the Sept. 9 event.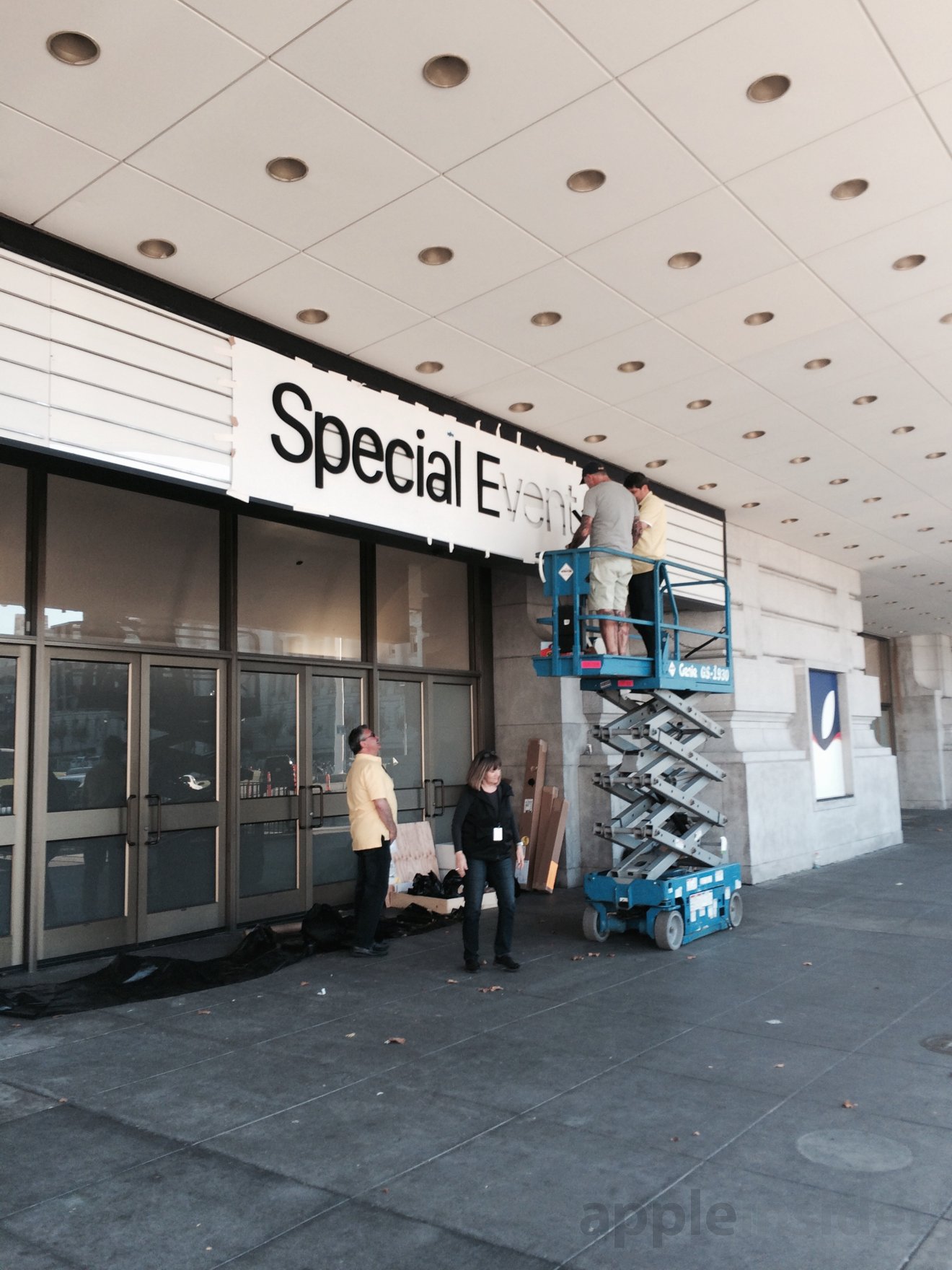 Not clearly seen in the photos is the army of security guards crawling over the entire area. Venue security — and the secrecy it provides — has long been a hallmark of Apple events, but the number of personnel patrolling outside the 7,000-seat auditorium seems unusual.
Tighter security might be mean Apple is making accommodations for a special guest. On Friday Fortune's Philip Elmer-DeWitt floated the idea that Apple intends to treat employees to a performance from Taylor Swift. It is thought that Apple sent out the usual number of press invitations, leaving thousands of seats vacant.
Apple is expected to introduce next-generation iPhone handsets and new Apple TV hardware on Wednesday, with outside possibilities being a larger-screened "iPad Pro," a backlit iPad keyboard, a cheaper gold Apple Watch and new Sport Band colors. AppleInsider will be on the scene to cover the event live.