First look: Apple's iPhone 6s, iPad Pro with Apple Pencil, Apple TV & more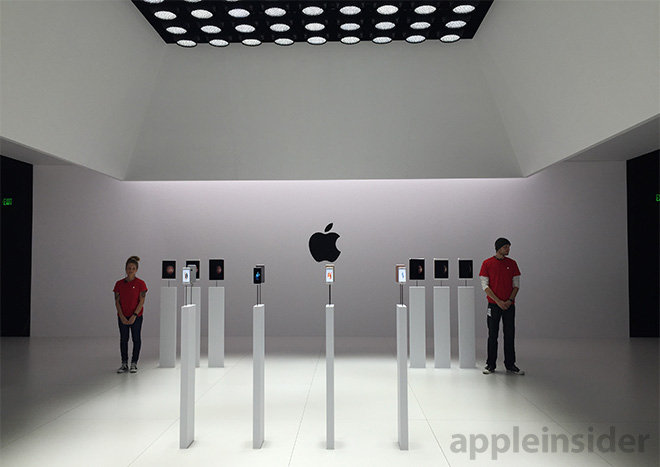 Apple unloaded a bevy of new hardware at its special media event on Wednesday, including new iPhones, a jumbo size iPad with Apple Pencil stylus, a refreshed Apple TV and additions to the Apple Watch collection. AppleInsider was on the scene to spend some hands on time with each device.
As expected, Apple unveiled new iPhones in the iPhone 6s and iPhone 6s Plus, evolutionary variations on last year's models. The new editions come with a built-in force sensing system dubbed 3D Touch, which relies on sensors embedded in the phone's LCD backlight to measure how hard a user is pressing down on the display.
Like Force Touch on Apple Watch, 3D Touch introduces new layers to iPhone's user interface. Dubbed "Peek and Pop" controls, a light press brings up a Peek mode preview of emails, addresses, photos and more without opening a separate app. A deeper press pops said content into a corresponding app, for example a hard press on an address might open Maps.
The function can also be used to invoke iPhone's multitasking view, previously activated by double-pressing the home button. With 3D Touch, users simply press and slide from the left side of the display to bring up a stack of swipe-able app cards that travel on a horizontal path, much like prior iterations of Cover Flow.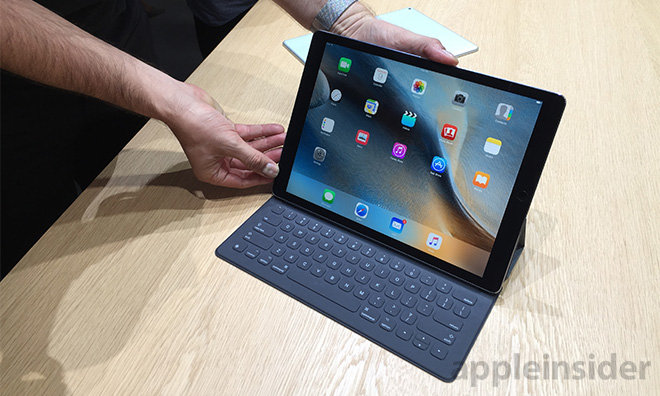 For many the most exciting debut from today's event was the gargantuan iPad Pro, an oversized version of Apple's tablet device boasting a 12.9-inch Retina display with 5.6 million pixels, more than a Retina 15-inch MacBook Pro.
Taking a cue from Microsoft, Apple launched a detachable Smart Keyboard for its new iPad Pro model with dome keys and soft interior for protecting the large display. Another accessory due out in November is Apple Pencil, a pressure- and motion-sensing stylus built specifically for drawing and writing on Pro's copious screen real estate.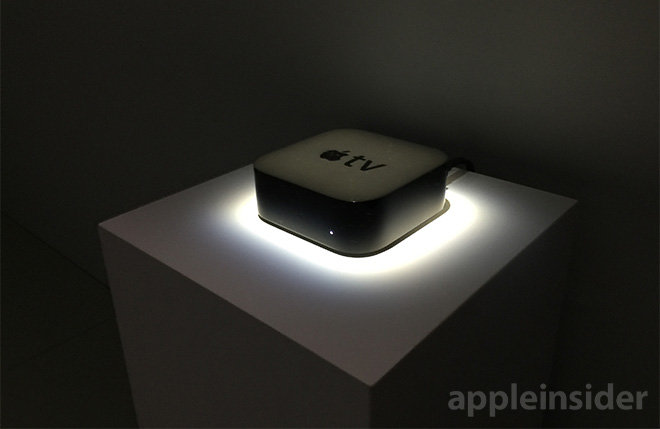 Last, but certainly not least, is Apple TV. After going years without a proper update, Apple TV was finally refreshed with a more powerful A8 processor, integrated Siri support with cross-service content search, an App Store, remote control with touchpad and internal storage.
Siri is Apple TV's standout feature, offering cross-app searches, natural language processing and contextual commands. For example, users can ask Siri — via the Siri remote — "What did she just say," and Apple TV will rewind a few seconds and start playback with subtitles temporarily turned on. The remote also functions as a motion-sensitive gamepad for what is expected to be a flood of third-party games and apps.
Apple believes apps are the future of television, and with an ecosystem rife with developer support, the company is in a good position to dictate policy. Users will be able to download tvOS apps when the device launches in October for $149 for 32GB of storage or $199 for 64GB.