Apple grows operations in Lund, Sweden for work on 'advanced mapping technology'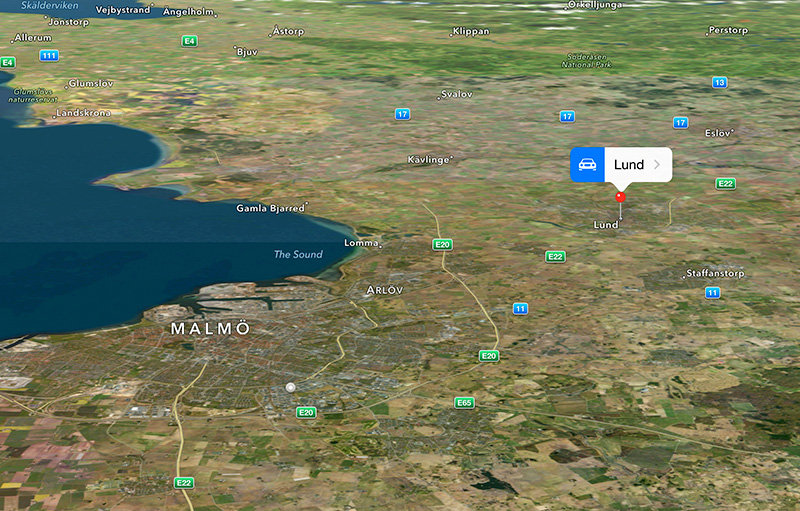 Apple is reportedly expanding its operations in Lund, Sweden, where the company is now believed to be working on "advanced mapping technology" for unknown projects.
Hiring for the Lund facility has been increasing in recent months, according to Rapidus, as quoted by Tech.eu. The office's existence has been known since November, but its purpose has been unclear beyond research and development.
Sweden was the home of C3 Technologies, a firm specializing in 3D mapping that Apple bought in October 2011. The acquisition helped pave the way for Apple Maps in 2012, particularly the Flyover feature for certain cities and landmarks. Apple has also picked up other Swedish firms such as AlgoTrim and Polar Rose, but neither of those were connected to mapping.
The Lund R&D work is presumably concentrated on a new incarnation of Apple Maps, particularly in light of Apple vans driving around cities worldwide in a bid to collect more street-level data. The company could conceivably be working on an equivalent to Street View, which was stripped from the iOS Maps app when Apple abandoned Google content.
Apple is however believed to be working on an electric, possibly self-driving car. Such a product would require more advanced mapping systems than Apple currently has, as well as new user-facing navigation interfaces.