iPad mini 4 uses overclocked A8 processor faster than 2014 iPhones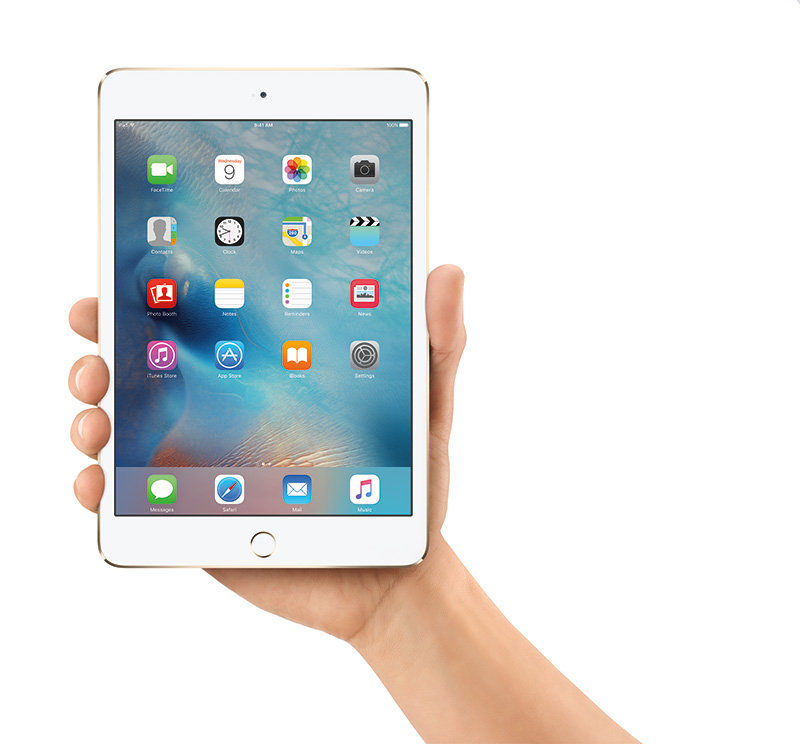 AppleInsider is supported by its audience and may earn commission as an Amazon Associate and affiliate partner on qualifying purchases. These affiliate partnerships do not influence our editorial content.
Apple has engineered the iPad mini 4's version of the A8 processor to make it slightly faster than the original chip used in the iPhone 6 and 6 Plus, a report said on Tuesday.
The Mini 4's processor runs at about 1.5 gigahertz, just over the 1.4 gigahertz possible with Apple's 2014 iPhones, ArsTechnica noted. Geekbench testing shows that while the tablet is only marginally faster than the iPhone 6, and much slower than the iPad Air 2, it's also roughly 20 percent faster than the Mini 2 and 3, which each use an A7.
The Mini 4 also benefits from having 2 gigabytes of RAM, double the amount in previous Minis and iPhones.
The Air 2 likewise has 2 gigabytes of RAM and a 1.5-gigahertz processor, but with an additional core, which makes it about 46 percent faster than the Mini 4.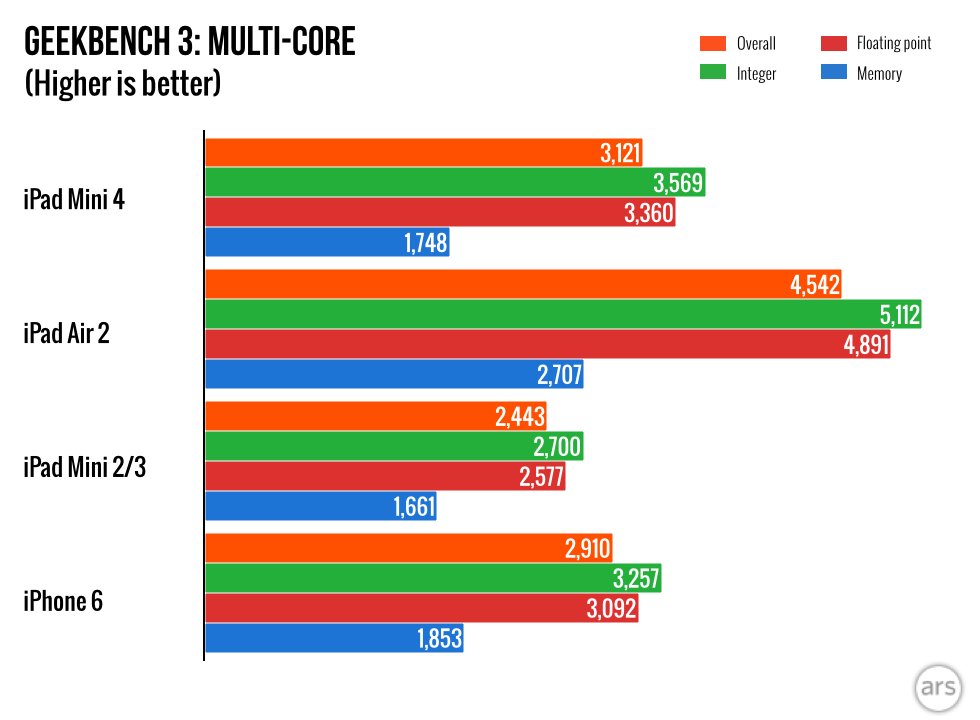 Only the Air 2, Mini 4, and iPad Pro will be able to take full advantage of iOS 9's multitasking features via Split View. Because of hardware constraints, earlier iPads will only have access to Slide Over and/or Picture-in-Picture options.
The Mini 4 was announced just last Wednesday, and starts at $399.