Apple says iPhone 6s units will be available for walk-in purchases at stores this Friday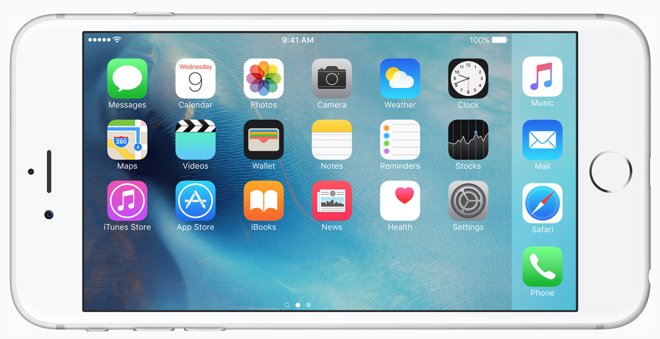 AppleInsider may earn an affiliate commission on purchases made through links on our site.
Both the iPhone 6s and iPhone 6s Plus will be available to purchase at Apple retail stores, carrier stores, and select authorized resellers starting this Friday, Apple has announced.
Walk-in customers who hope to get the iPhone 6s lineup should arrive at a store early for Friday's launch, the company said in a press release on Monday. In the U.S., both the iPhone 6s and iPhone 6s Plus will be available from AT&T, Sprint, T-Mobile, and Verizon Wireless.
"Customer response to the iPhone 6s and iPhone 6s Plus has been incredibly positive, we can't wait to get our most advanced iPhones ever into customers' hands starting this Friday," said Philip Schiller, Apple's senior vice president of Worldwide Marketing.
Apple noted that the new iPhones will be available by reservation only in China, Hong Kong, Japan, and U.S. stores located in tax-free states. Stores will begin selling the phone at 8 a.m. local time.
In addition, starting this Saturday, customers will be able to visit Apple.com to reserve their iPhone for pick-up at their local Apple Store, based on availability. Most Apple stores will also have iPhone available for walk-in customers each day, the company said.
Apple is launching iPhone 6s and 6s Plus this Friday in 12 countries, including Australia, Canada, China, France, Germany, Hong Kong, Japan, New Zealand, Puerto Rico, Singapore, the U.K., and the U.S. That's larger than the iPhone 6 launch, which debuted in 9 countries and did not include China.
It was announced last week that the iPhone 6s and iPhone 6s Plus are already on track to exceed last year's record setting iPhone 6 launch. A year ago, the iPhone 6 series debuted to sales of 10 million units in their first weekend — a record this year's refresh appears poised to break.
The larger iPhone 6s Plus may be in short supply this weekend, thanks to alleged backlight component bottlenecks, according to analyst Ming-Chi Kuo of KGI Securities.
Though the iPhone 6s series looks largely identical to the iPhone 6 externally, the handset has a number of internal upgrades, most notably the addition of the new 3D Touch pressure sensing input. This is paired with the company's Taptic Engine, providing haptic feedback to give a feeling of depth when interacting with the device's display, akin to Force Touch on the Apple Watch and latest MacBook trackpads.
The iPhone 6s and 6s Plus also feature upgraded 12-megapixel cameras capable of capturing 4K video. And the devices feature an improved A9 processor sporting 2-gigabytes of RAM, faster performance, and the ability to respond to "Hey Siri" prompts without external power.