iPhone 6s launch day scenes from Apple Stores around the world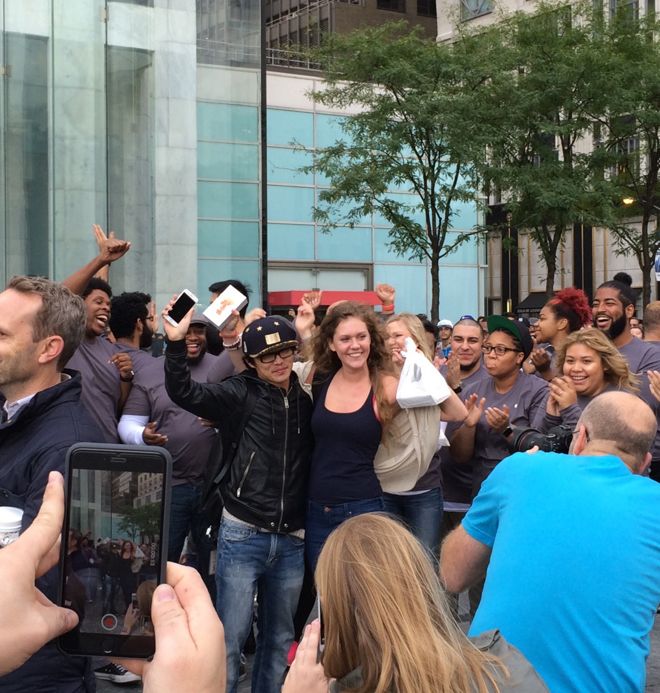 AppleInsider may earn an affiliate commission on purchases made through links on our site.
The iPhone 6s and 6s Plus rolled out to 12 regions around the world on Friday, and was greeted by large crowds at Apple Stores in cities like New York, Toronto, and Beijing.
Thanks to timezones, one of the initial places to get the phones was Sydney, Australia. Apple CEO Tim Cook took to Twitter to post a photo of "Vitor," who he called "one of the very first customers in the world" to get the 6s. Joining him though was Lindsay Handmer, who Bloomberg noted waited 18 days in line and plans to sell his two iPhones to help a charity for the homeless.
At Apple's flagship Fifth Avenue store in New York City, the first person in line was Justina Siciunaite, who posed for cameras holding a freshly-purchased rose gold model. As much as 40 percent of preorders may have been for rose gold phones.
At the Eaton Centre Apple Store in Toronto, Canada, shoppers quickly flooded into the outlet once doors were opened.
Crowds were also packed into New York City's Grand Central Terminal, with shoppers eager to get their hands on the new iPhone 6s.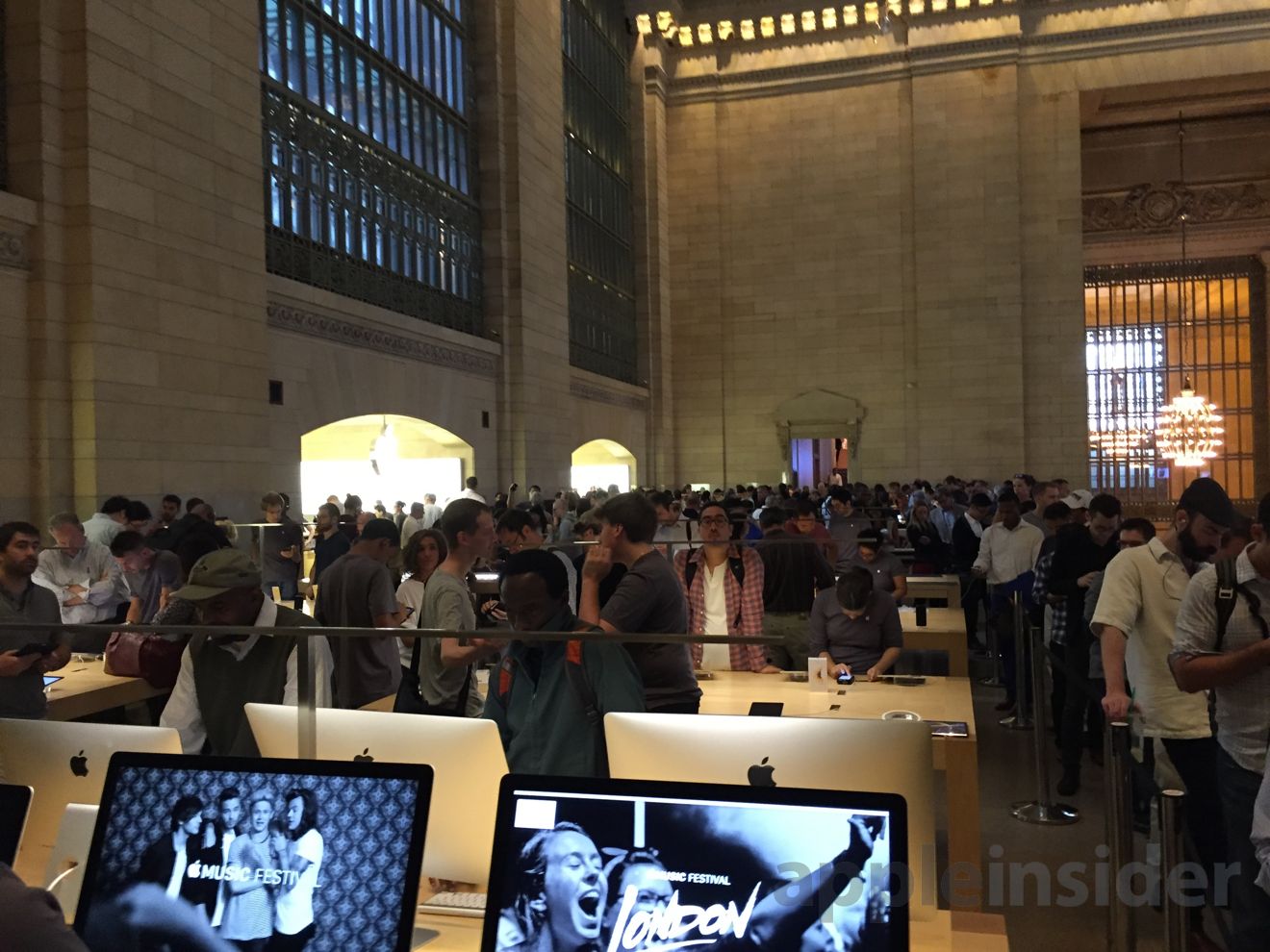 Reuters was on hand to cover launches in Chinese cities like Beijing and Hong Kong. As during past iPhone launches, scalpers set up shop outside Apple doors in Hong Kong to buy phones for resale, since local models are unlocked and cheaper than in mainland China.
Apple will likely wait until Monday to share global sales figure for this weekend's launch. Days after preorders began, though, the company claimed it was "on pace" to beat the 10 million units achieved during the iPhone 6/6 Plus launch in Sept. 2014.