Apple releases Xcode 7.0.1 with fixes for app thinning bugs
By Roger Fingas
Monday, September 28, 2015, 02:18 pm PT (05:18 pm ET)
Apple issued a minor update to Xcode on Monday, fixing several bugs related to the development suite's support for iOS 9 app thinning.




Release notes for the update —version 7.0.1 —don't go into further detail. Thinning minimizes the space apps consume by loading only the assets needed for a particular iOS device. The technology should be useful mostly for people who download universal apps, since iPad assets can be useless on an iPhone or iPod yet still consume large amounts of space.

On Sept. 24 Apple deactivated app slicing, a feature of app thinning, because of a problem with iCloud backups. Today's Xcode update could be related to that issue, though Apple has yet to announce the feature's return.

When the deactivation happened, Apple promised only that slicing would come back "with a future software update."

Developers can download Xcode 7.0.1 for free via the Mac App Store. The software requires at least OS X 10.10.4.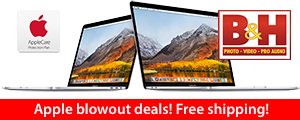 2017 12" MacBooks
Price
Save
1.2GHz/8GB/256GB (Gold)
$799.00+
$500
1.2GHz/8GB/256GB (Rose Gold)
$799.00+
$500
2018 13" Touch Bars
Price
Save
2.3GHz/8GB/256GB (Gray)
$1,649.99+
$150
2.3GHz/8GB/512GB (Silver)
$1,879.00+
$120
2.3GHz/16GB/256GB (Gray)
$1,949.00+
$50
2.7GHz/16GB/512GB
$2,449.00+
$50
2.7GHz/16GB/1TB
$2,849.00+
$50
2018 15" MacBook Pros
Price
Save
2.2GHz/16/256GB/555X
$2,549.00+
$50
2.2GHz/16/512GB/555X
$2,575.00+
$225
2.9GHz/16/1TB/560X
$3,199.00+
$300
2.9GHz/32/2TB/560X (Gray)
$3,999.00+
$700
2.9GHz/32/4TB/560X (Gray)
$5,999.00+
$700
Click here for dozens more configurations
+ Free shipping within the contiguous U.S.
Lowest Prices Anywhere!

13" MacBook Pros
Price
You Save
3.1GHz/8GB/256GB Gray
$1,679.00
$120.00
3.1GHz/8GB/256GB Silver
$1,704.00*
$95.00
3.1GHz/8GB/512GB Gray
$1,849.00*
$150.00
3.1GHz/16/512GB Gray
$2,099.00
$100.00
15" MacBook Pro
Price
You Save
2.8GHz/16/256/555 Silver
$2,199.00*
$200.00
2.8GHz/16/256/560 Gray
$2,299.00
$200.00
2.9GHz/16/512/560 Gray
$2,599.00
$200.00
2.9GHz/16/1TB/560 Gray
$2,999.00
$200.00
3.1GHz/16/512/560 Gray
$2,799.00
$200.00
3.1GHz/16/2TB/560 Gray
$3,899.00
$300.00

*

price with Promo Code:

APINSIDER

prices.appleinsider.com for more configurations