Buyers skew towards higher-capacity iPhones, iPhone Upgrade Program shows early popularity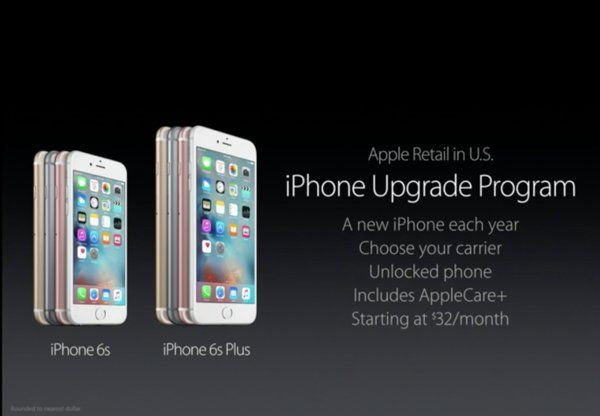 iPhone shoppers are increasingly favoring high-end, 64- and 128-gigabyte models, and showing strong early interest in Apple's new interest-free iPhone Upgrade Program, data from an RBC Capital Markets survey suggests.
Out of a group of over 6,400 people, 51 percent said they intend to buy a 64-gigabyte iPhone model while 16 percent chose 128 gigabytes, RBC remarked in a Thursday memo provided to AppleInsider. Those numbers are up from 48 percent and 12 percent last year, respectively. Interest in 16-gigabyte models simultaneously declined from 40 percent to 33 percent.
Some 20 percent of respondents said they plan to sign up for the iPhone Upgrade Program. Though subscribers must pay at least $32.41 per month for two years, depending on the configuration they choose, the plan entitles them to get a new iPhone every year, each one covered by an AppleCare+ warranty.
Both factors could potentially make significant contributions to Apple's gross margins and earnings per share. RBC estimated that Apple takes in margins of over 85 percent on memory, since the company charges far more than memory upgrades actually cost to produce.
On the iPhone Upgrade Program, RBC noted that when assuming a U.S. install base of approximately 200 million units, 20 percent of that could contribute roughly $0.15 to EPS.
In the meantime RBC is holding to an "outperform" rating and $150 price target for Apple stock, with forecast revenue of $50.1 billion for the September quarter, generating earnings per share of $1.83. iPhone shipments are predicted to be 45.2 million. For the December quarter, iPhone numbers are expected to go up to 78.2 million, contributing to a revenue forecast of $81.5 billion with $3.47 in EPS.
Apple is set to reveal results from its September quarter on Oct. 27.