Pessimistic, questionable iPhone supplier rumor sends shares of Apple further downward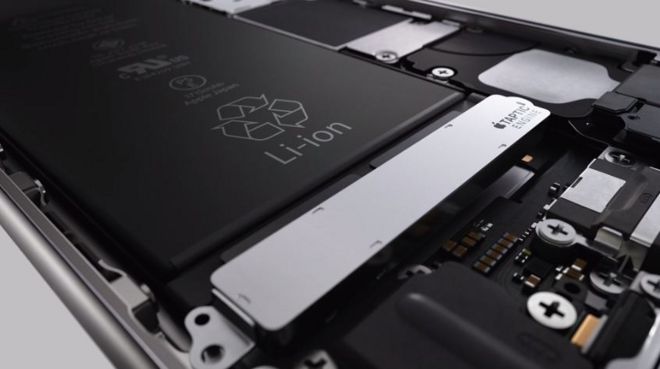 Shares of Apple stock fell more than 2 percent in early trading Thursday, following a highly questionable report from the Far East claiming that Apple's integrated circuit suppliers are concerned over the prospect of fewer iPhone-related chip orders.
Apple is alleged to have reduced iPhone parts forecasts at an undisclosed "major" analog integrated circuit firm, DigiTimes reported on Thursday. Market watchers attributed the negative report from the unreliable supply chain-focused publication for losses seen by Apple at the outset of trading, though shares have recovered slightly as the day has progressed.
Confusingly, the report in question specifically claimed that overall shipments of the iPhone 6s are expected to reach as many as 80 million units in the third quarter of 2015, which concluded on Wednesday — less than a week after the iPhone 6s launched.
Apple sold 13 million units in the iPhone 6s launch weekend, during which some models were severely constrained with new orders shipping in weeks. Given that Apple only keeps a few weeks' worth of channel inventory for its products, it's implausible that the company's tightly run supply chain somehow built another 67 million iPhone 6s units within the three days following last weekend's launch.
While the publication does occasionally correctly predict Apple's future product plans, DigiTimes is notorious for playing fast and loose with supply chain rumors. For example, earlier this year it erroneously claimed that Apple planned to launch a new 4-inch handset this fall alongside the iPhone 6s and iPhone 6s Plus. And last fall, it gave an exceptionally vague 15-month launch window for the then-widely-anticipated 12-inch MacBook with Retina display.
Years ago, Apple Chief Executive Tim Cook warned investors not to read too much into supply chain rumors.
"The supply chain is very complex, and we obviously have multiple sources for things," Cook said in 2013. "Even if a particular data point were factual, it would be impossible to interpret that data point as to what it meant for our business."
Apple frequently uses multiple suppliers for the same part — the A9 chip in the new iPhones, for instance, is built by both Samsung and TSMC. The company will skew orders towards one firm or another based on a manufacturer's technology, capacity, and pricing.