Following "Shot on iPhone 6" campaign, new billboards featuring Apple Watch, Apple Music target global audiences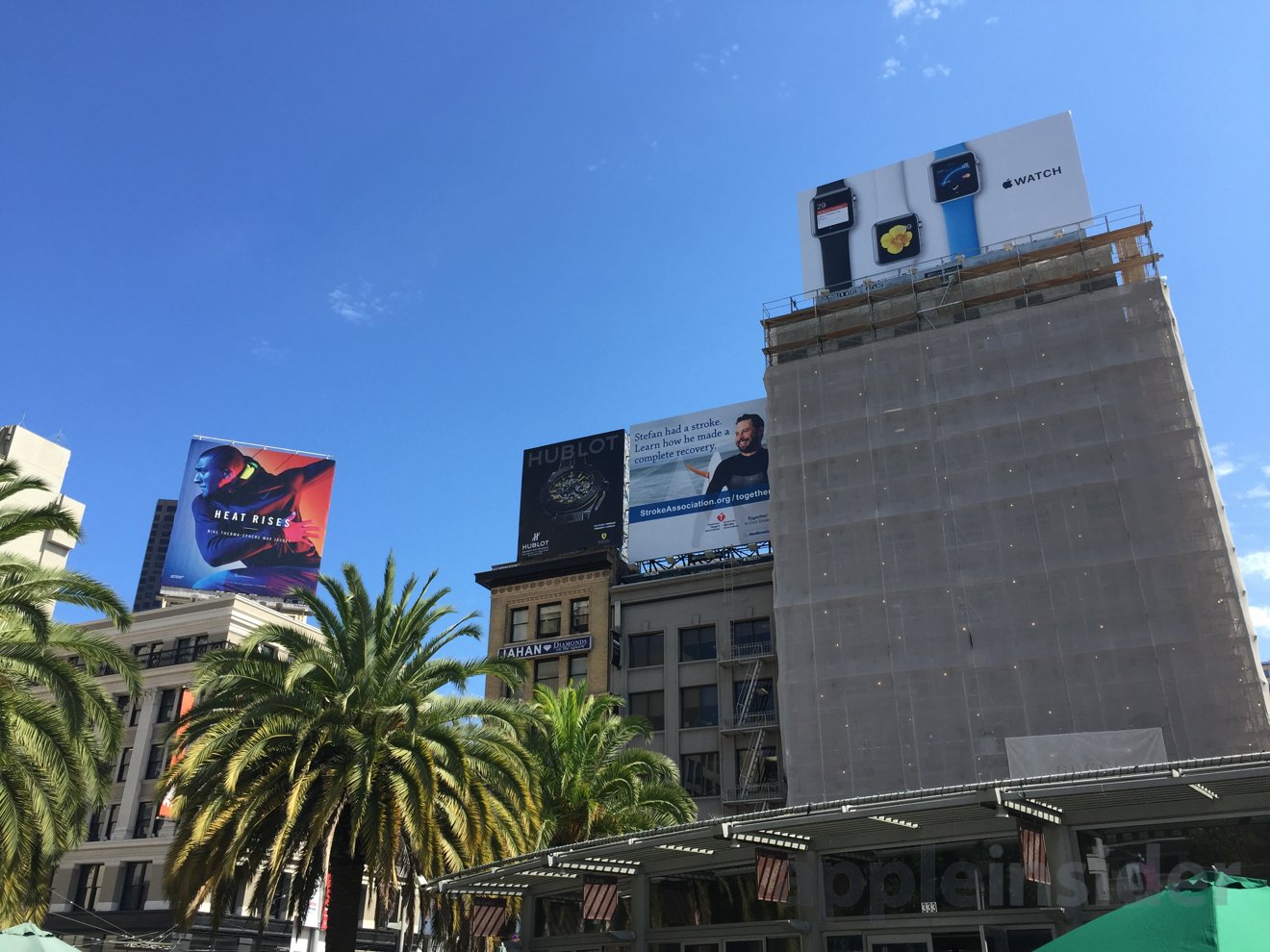 Over the past decade, Apple began using billboards to effectively advertise iPods, then iPhones and iPads. Its newest campaigns not only promote the latest Apple Watch hardware, but have also expanded to services with Apple Music.
It's only been just short of eight months since Apple began blanketing billboard space globally with massive photographs "Shot on iPhone 6." Many of the locations that have been cycling through iPhone 6 photography ads are now portraying Apple Watch, including the billboard (above) perched above Union Square in San Francisco.
In travels this summer, we've also seen spots for Apple Watch begin to spring up in other places, from Los Angeles to London to the unofficial Apple Watch banners we saw in Shenzhen that went up months before the new device even launched.
Apple Music on Billboards
There's also a new category of Apple billboard advertising that's even more recent: abstract spots touting Apple Music, presented simply with photographs of music artists emblazoned with "Apple Music" in one of a variety of uniquely stylized typefaces.
This poster (below) is at Berlin's Potsdamer Platz, once a spot bisected by the notorious Berlin Wall and now a major traffic center for tourists, shoppers and commerce.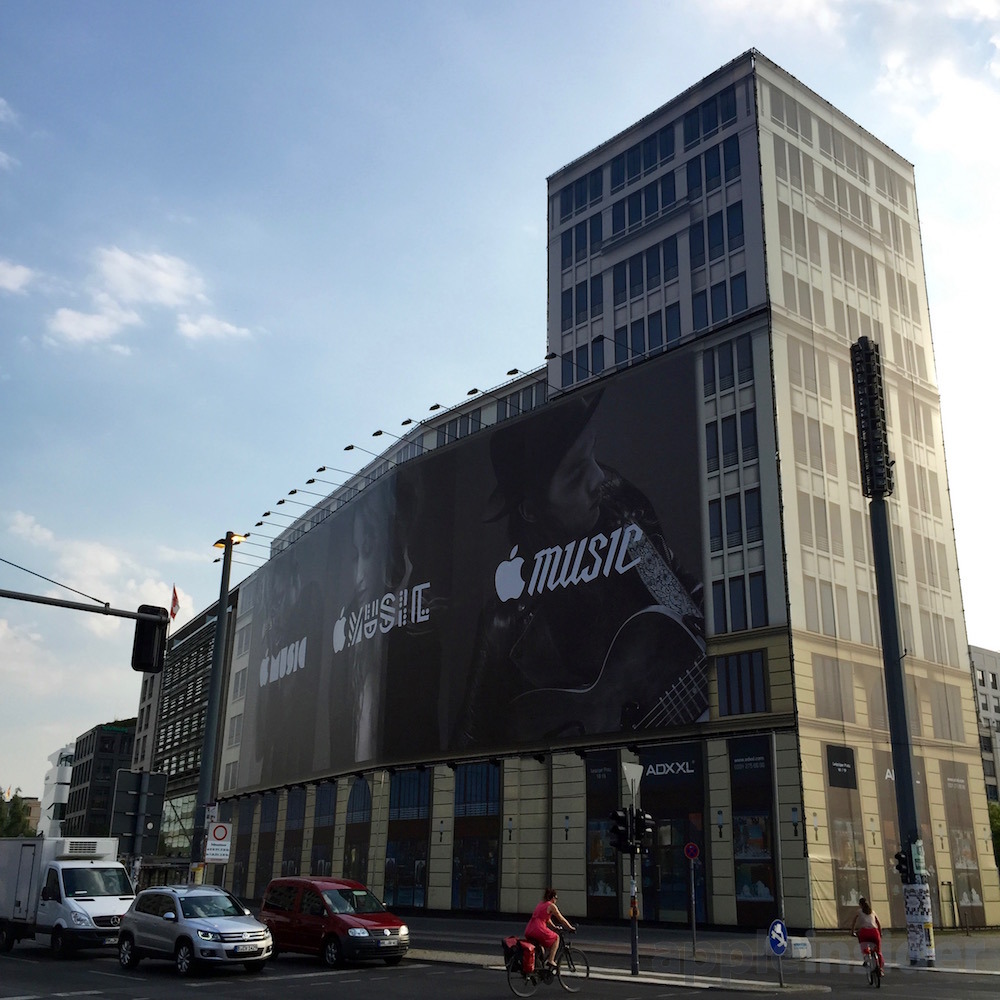 Another iconic billboard location used to feature Apple Music sits above Cafe Flore in San Francisco (below), appearing behind a small scale Burning Man.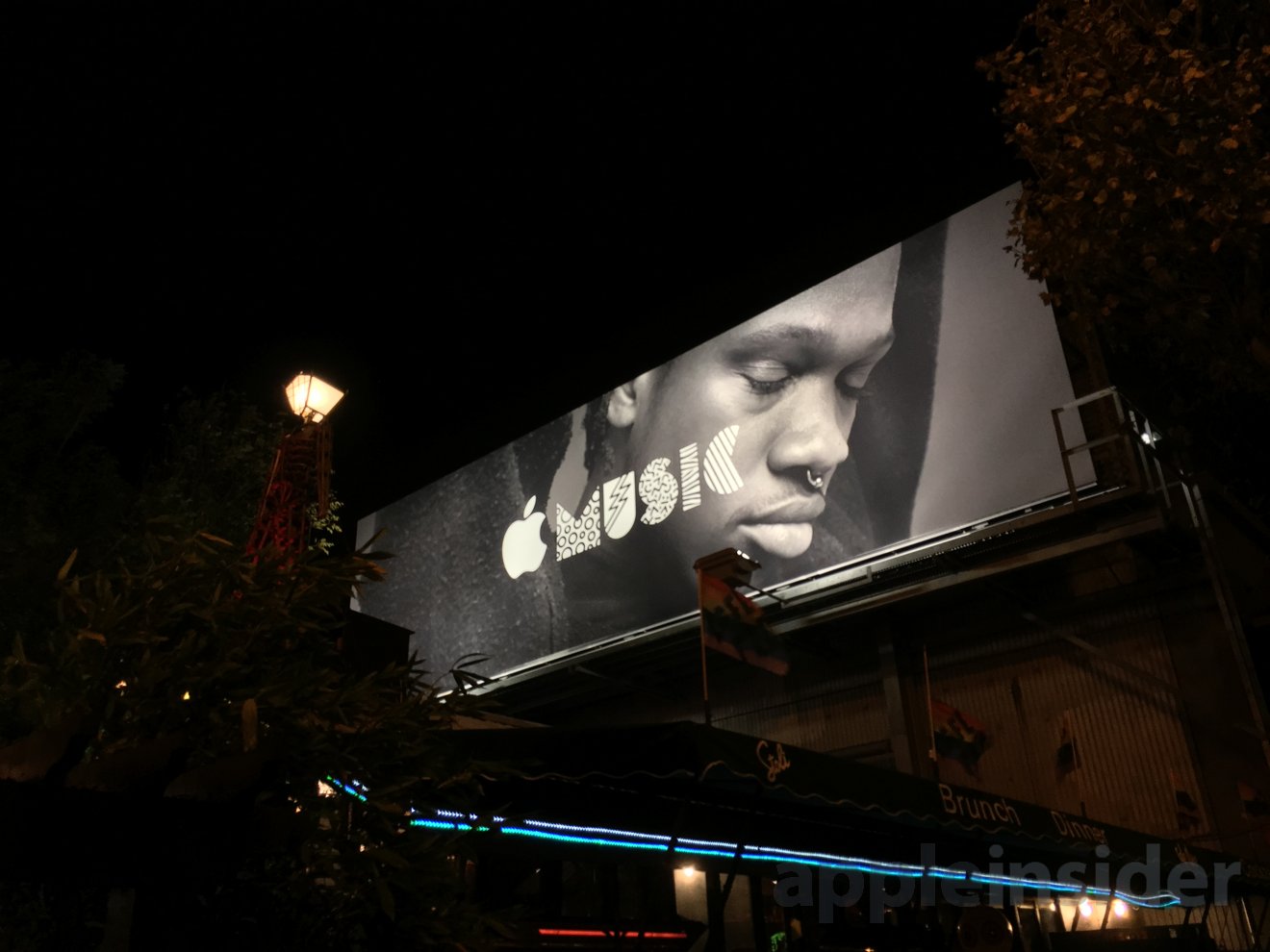 This is the same spot where Microsoft once pushed Surface as uniquely capable of running Office apps— albeit using faulty math in Excel— before it gave up and brought its Office apps to iPad.
Apple makes an impact
Earlier this year, we featured some of Apple's massive ad banners for iPhone 6 as seen in Hong Kong. We've since seen the subsequent "Shot on iPhone 6" billboards from the Middle East across Europe and the United States.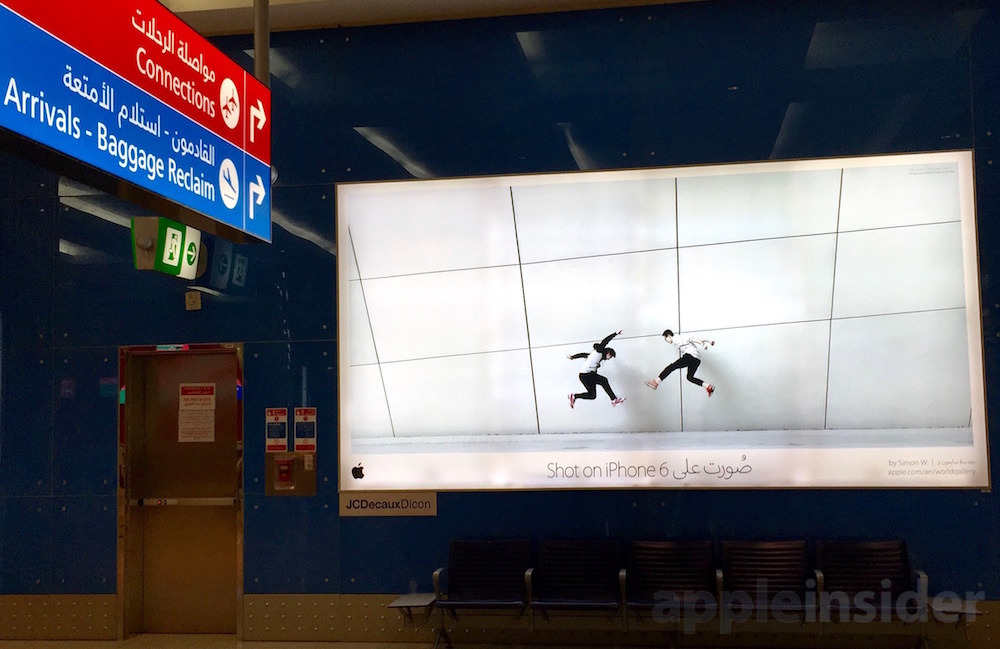 The photo of these fencers (above) at the airport in Dubai, U.A.E., can also be seen in Berlin's Alexanderplatz, one of the many train stations and airports in Europe that has effectively been turned into an art gallery by Apple.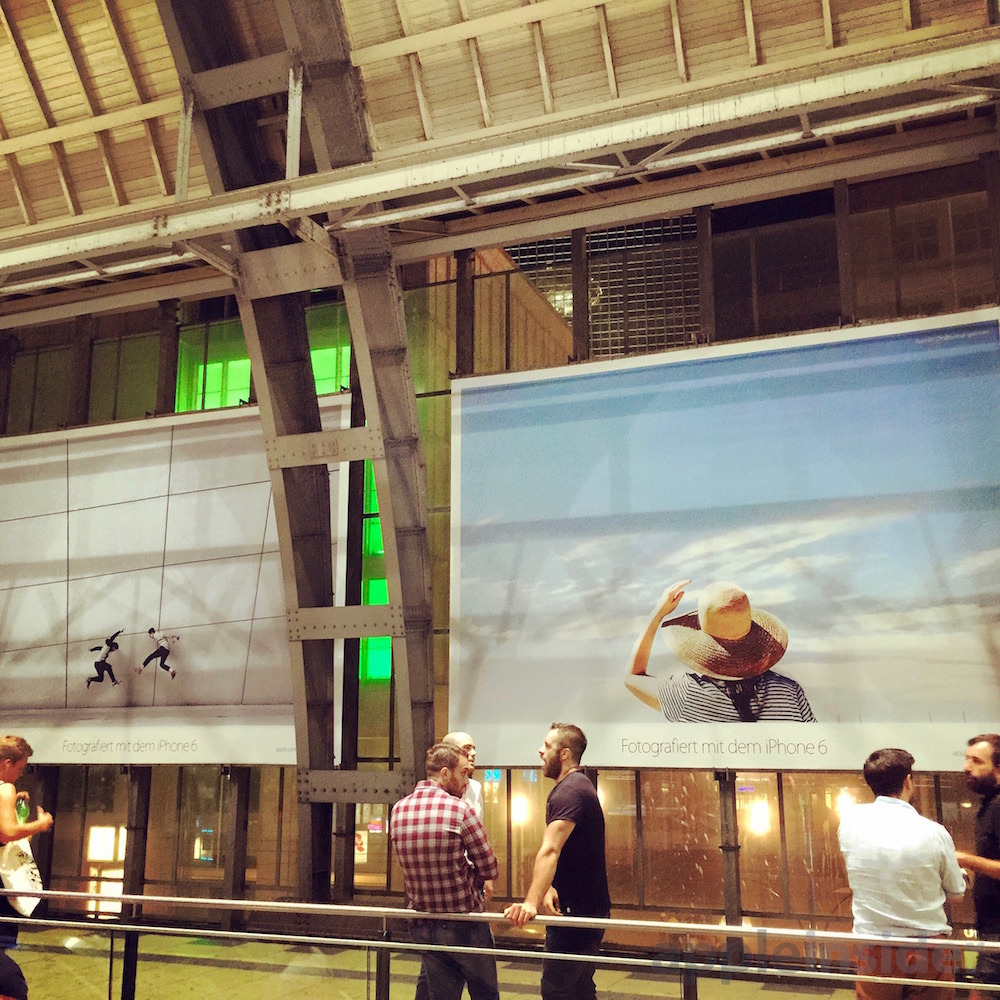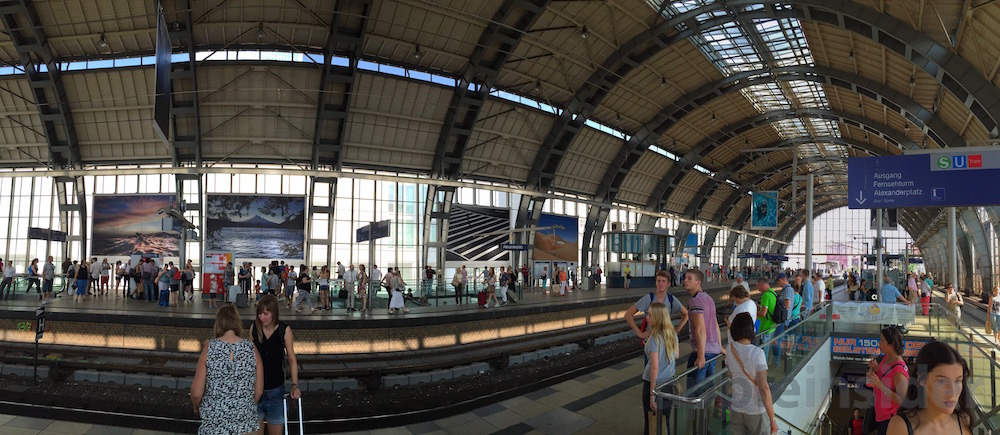 And the same turtles that were "Fotografiert mit dem iPhone 6" in Germany are also "Photographié avec l'iPhone 6" in France, (below) at the Louvre. Many more examples hang at Gare l'Est, Gare du Nord and virtually every other station and Parisian Metro stop.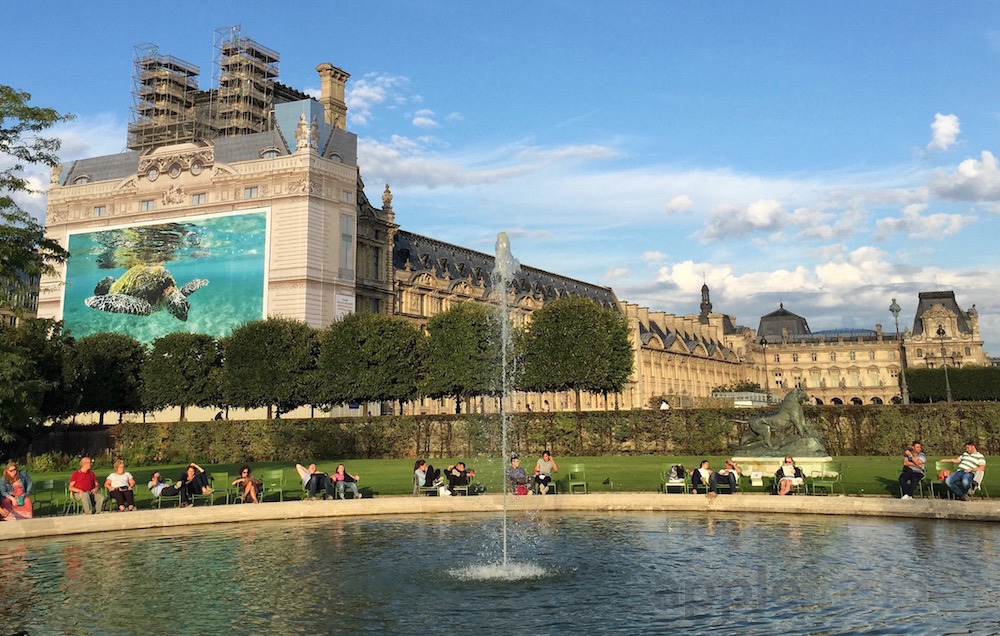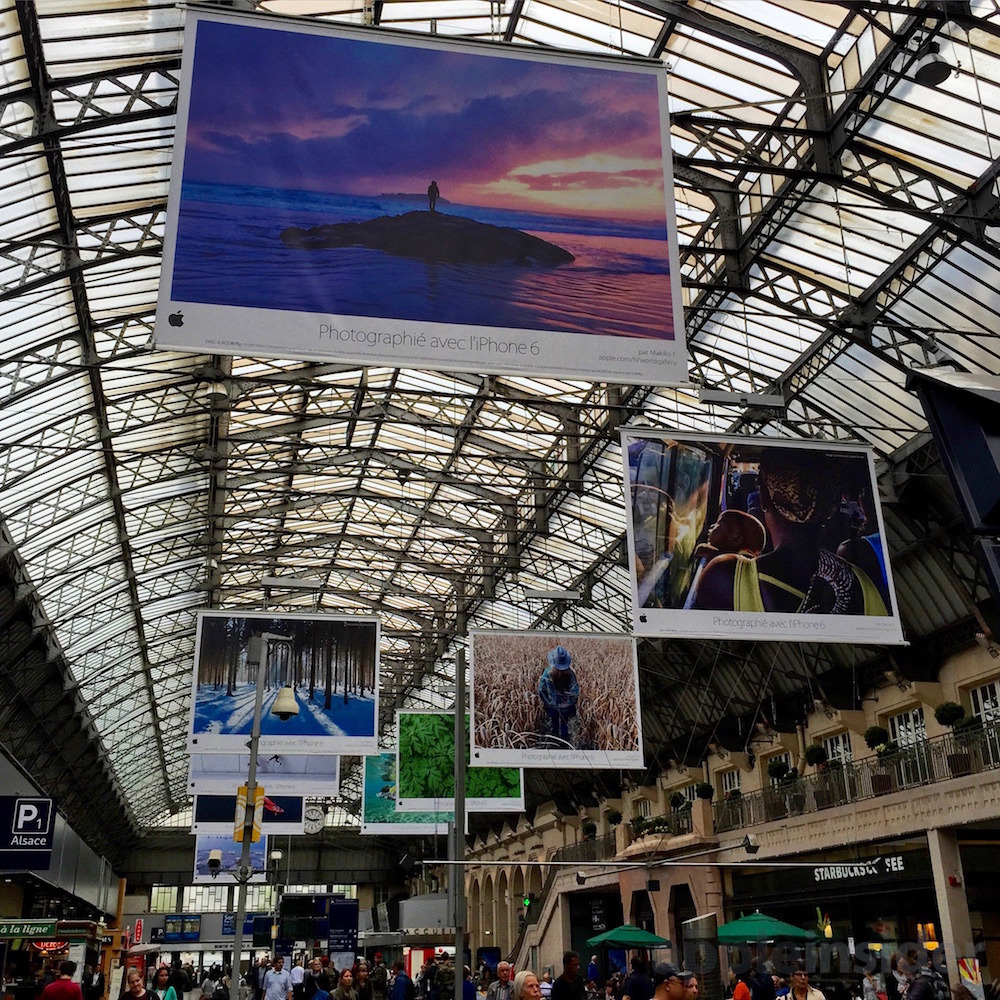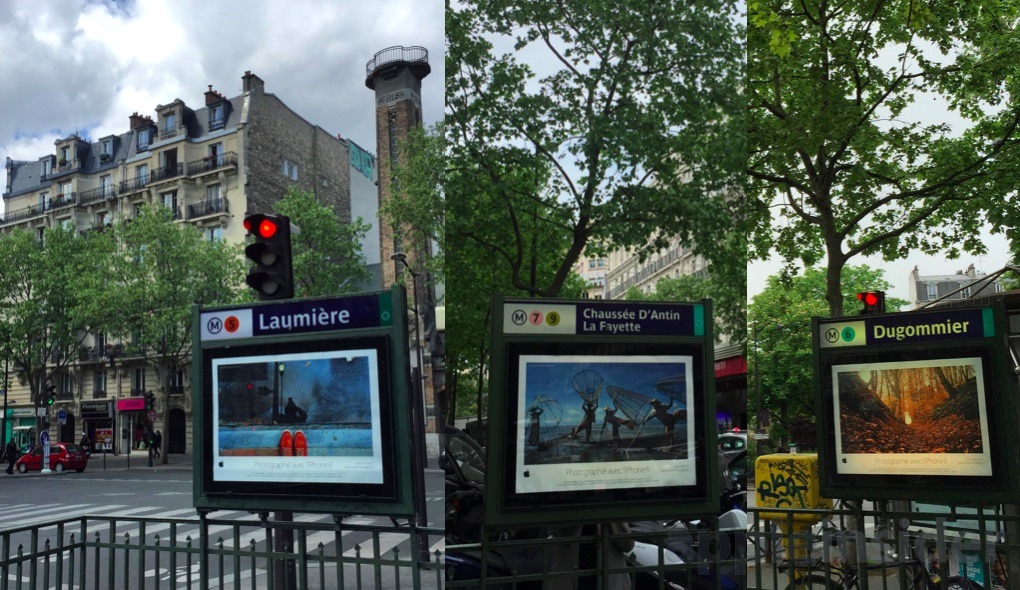 Apple has also previously used billboard advertising to promote iPad apps. While apparently effective, Apple's billboard campaigns themselves are not the primary driver of sales, because rivals (including Samsung and Microsoft) have promoted far more expensive advertising campaigns for their Galaxy and Windows products that have not driven sales as expected.