Court orders Apple must pay WARF $234M for infringing CPU patent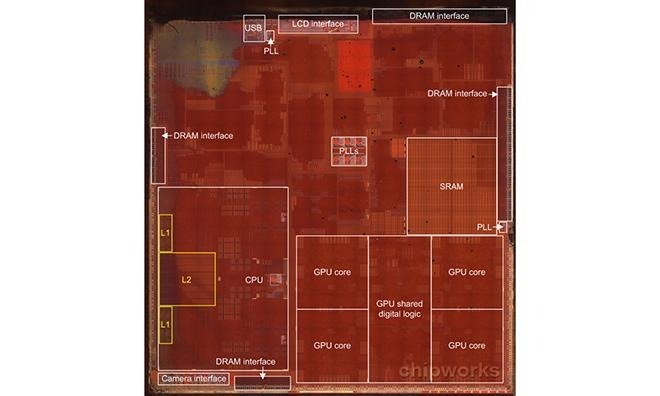 A Wisconsin federal court judge ruled in favor of a recent jury decision that has Apple on the hook for $234.3 million in damages award for infringing on a computer processor patent asserted by the Wisconsin Alumni Research Foundation.
U.S. District Court Judge William M. Conley handed down his decision on Monday, agreeing with a jury's finding that Apple infringed on six claims of U.S. Patent No. 5,781,752 with its A7 and A8 system-on-chip designs. The jury turned in its decision earlier this month.
Judge Conley dismissed Apple's motions for judgment as a matter of law on liability, literal infringement claims and damages. Apple failed arguments included assertions that its A7 and A8 variants do not meet strict criteria detailed in the patent-in-suit, while another sought to avoid damages by claiming a processor must be fully operational to be capable of infringement. The latter argument stemmed from Apple's attempts to pass off blame to A-series chip manufacturer Samsung.
The jurist did not find Apple to have willfully infringed on the patent, a ruling that stymies WARF's bid to significantly enhance damages.
WARF filed its initial complaint against the A7 and A8 line of SoC and the products they powered, including the iPhone 5S, iPad Air and iPad Mini with Retina display. Apple later incorporated the A7 into iPad mini 3 models, while the A8 and A8X were deployed in the iPhone 6, 6 Plus and multiple iPad versions, all of which were added to the suit.
For its part, Apple denies infringing on the mobile processor design, a novel IP aimed at boosting power efficiency and performance through branch predictor circuits. The iPhone maker previously petitioned the U.S. Patent and Trademark Office to invalidate WARF's patent, but the attempt was rejected earlier this year.
Monday's ruling is another win for WARF, which has successfully leveraged the '752 patent against big-name tech companies like Intel. In fact, WARF sought to incorporate Intel's prior settlement as an "established royalty" to calculate damages, but the motion was ultimately rejected. As the University of Wisconsin's non-profit patent management body, WARF is responsible for licensing inventions developed at the institution, with monetary gains funding future research.
In September, WARF lodged a second lawsuit against Apple over the company's latest A9 and A9X SoCs, chips currently powering the iPhone 6s, 6s Plus and upcoming iPad Pro.