AppleInsider podcast goes deep on iPad Pro, Apple Pencil, gaming controllers, 4" iPhones, more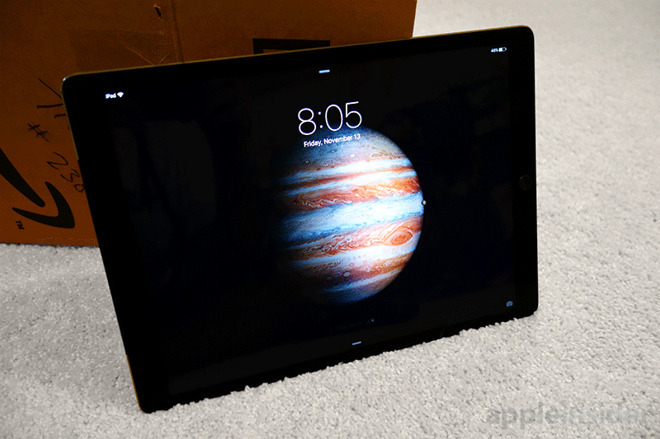 Apple's new iPad Pro and accessories are the focus of this week's AppleInsider podcast, as Neil and Mikey share their thoughts on the giant tablet after a week's worth of testing. Shane drops by to discuss iOS-Mac convergence theories and we break down rumors about a supposed 4-inch iPhone set to debut next year.
A week with iPad Pro
Apple Pencil availability
Tim Cook says Apple has no plans for iPad/MacBook hybrid
Next-gen 4-inch iPhone specs
SteelSeries Nimbus game controller
Apple's official Apple Watch dock launches
DJI Osmo 4K camera and gimbal

Listen to the embedded SoundCloud feed below:
Feedback and comments are always appreciated, Please send in to the AppleInsider podcast at [email protected] and follow us on Twitter @appleinsider. as are questions We'd appreciate your feedback and comments, as well as any questions that we can answer on future episodes. Send your responses to the AppleInsider podcast at [email protected] and follow or tweet at us @appleinsider.
AppleInsider has affiliate partnerships and may earn commission on products purchased through affiliate links. These partnerships do not influence our editorial content.