Apple expands Personal Pickup option to 6 more EU countries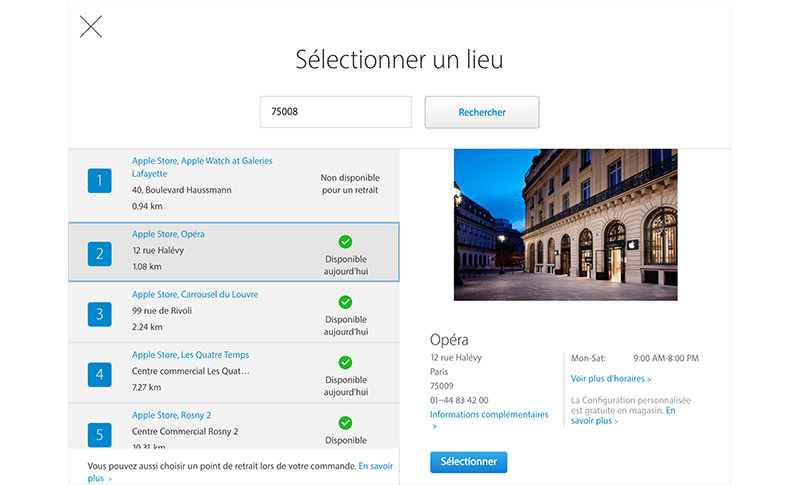 In an effort to better align its international retail services with those offered domestically, Apple this week began accepting Personal Pickup orders at Apple Stores in France, Germany, Italy, the Netherlands, Spain and Sweden.
With Personal Pickup now available, credit card-holding customers in the six European Union countries have the chance to bypass lengthy Apple Store queues, if not altogether avoid the usual throng of window shoppers milling about.
Using the official Apple Store app, or navigating Apple.com, buyers are able to browse current product offerings, query in-store stock and complete the checkout process from the comfort of their home. Depending on availability, orders are usually ready for pickup in a matter of hours, at which point Apple sends the customer an email or SMS notification. Fulfilled orders can then be collected with an appropriate photo ID.
Prior to today's service expansion, shoppers were able to reserve goods online, but had to visit a physical Apple Store location to finalize their transaction. That system is still in effect in regions where Personal Pickup is not an option.
Apple introduced U.S. shoppers to Personal Pickup in 2011, later refining the process with Apple Store app integration. Word of an international expansion came last month when it was discovered that Apple was training employees in Australia, Canada and France to handle in-store pickups.