Munster: Fears of March iPhone sales contraction overdone, December report will clear the air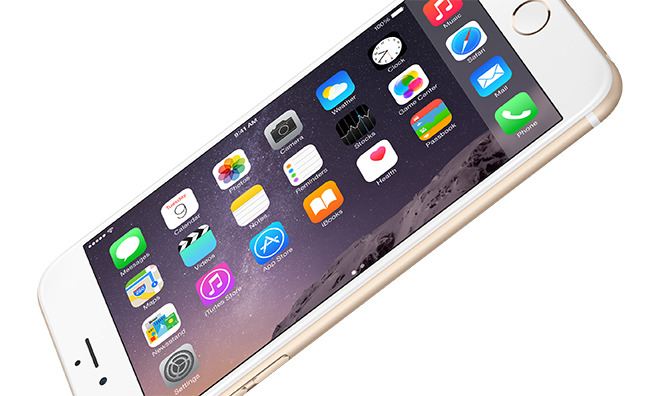 Deviating from a bandwagon of media reports interpreting recent supply chain rumors as a harbinger of iPhone's first year-over-year sales contraction, PiperJaffray analyst Gene Munster believes production estimates have little to do with final reported sales. For a more accurate representation, investors should instead look to key data points from Apple itself.
In a note to investors sent out on Tuesday, Munster said Apple's own guidance is likely the best predictor of future iPhone growth, or lack thereof. He points out that the company has not missed estimates since shifting guidance methodology in 2013 to buffer against overly enthusiastic Wall Street expectations, which was becoming a problem at the time.
"We believe the December guide implies slight growth of iPhone y/y including CEO Tim Cook's specific mention that iPhones would grow y/y," Munster writes.
Earlier today Nikkei reported Apple suppliers are bracing for a steep cut to iPhone 6s parts orders for the current March quarter that could be 30 percent lower than originally expected. The publication claims iPhone 6s and 6s Plus units have "piled up at retailers" since launching in September, suggesting slower demand than usual. Apple stock dropped more than 2 percent in after hours trading following the report's release.
The Nikkei report is the latest to predict a foreboding March quarter iPhone. Over the past weeks, investment firms FBR & Co., RBC Capital Markets, J.P. Morgan and Morgan Stanley slashed sales estimates for the March quarter on supply chain whispers of trimmed order estimates. Despite solid growth numbers throughout 2015, investors are concerned the market is oversaturated and has finally reached "peak iPhone."
"An important factor that is missed in the attention to concerning March data points is that the optimism for iPhone growth improves as comps get easier," Munster writes, adding that investors are largely waiting for the upcoming Q1 earnings report to buy. "We believe the hyperconcern around the bigger picture that the iPhone franchise is healthy and will benefit over the next several years from the move to annual upgrade programs."
For the coming holiday quarter, Apple projects revenue between $75.5 billion and $77.5 billion, with gross margins between 39 and 40 percent, up slightly from the year ago period. Further, in an earnings call discussing the fourth fiscal quarter of 2015, CEO Tim Cook specifically mentioned that overall iPhone shipments are expected to grow year over year.
"Overall, this data point, albeit old, lends us confidence that March may not be as bad as expected assuming that if iPhone demand is up slightly in December and the overall smartphone market is stable with a large upgrade base of existing iPhone users, we would expect narrower change in the December and March growth rates," Munster says.
PiperJaffray maintains an Overweight rating for Apple stock with a price target of $179.
Apple will reveal its important holiday quarter results, and offer guidance for the coming March quarter, on Jan. 26. AppleInsider will be reporting live.