'Apple Watch 2' might not make anticipated March debut, report says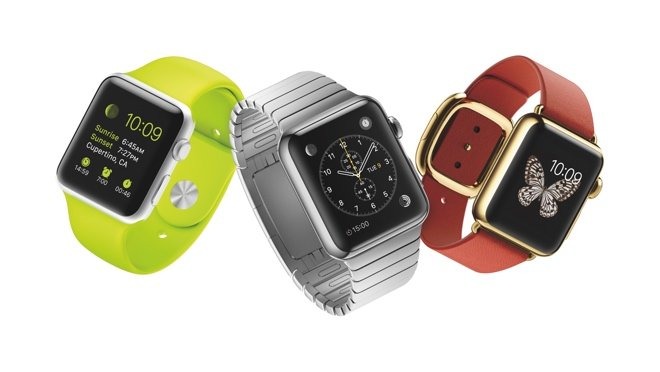 AppleInsider may earn an affiliate commission on purchases made through links on our site.
Those anticipating Apple to unveil a second-generation Apple Watch in March might have to wait a bit longer, as a report on Friday cobbles together indirect evidence to cast plausible doubt on recent rumors.
Divining a prediction from multiple industry sources, TechCrunch's Matthew Panzarino is skeptical that Apple is preparing to debut the so-called "Apple Watch 2" in two months.
"Design partnerships, accessories, that kind of thing maybe but not a 'Watch 2.0' with a bunch of new hardware features like a camera," Panzarino says. "I could be wrong, of course, but I've heard enough to put it out there."
Supply chain checks conducted by Creative Strategies analyst Ben Bajarin don't seem to suggest a major product release in the first half of 2016, at least not one on the scale of a second-gen Apple Watch. Bajarin points to order cuts from Apple's usual suppliers, noting orders would have been placed late last year for a device set to launch sometime in the next six months, the report says. Original Apple Watch preorders went live last April, with production units shipping later that month.
Further, Panzarino isn't hearing anything from sources within the developer community, usually a good barometer for reading new product releases. Apple traditionally reaches out to select devs to test the software and hardware experience of a new platform or major update prior to shipping. However, the company managed to keep a tight seal on software makers leading up to the original Watch announcement by maintaining strict secrecy protocols that included, among other things, a secret test lab.
Recent whispers from the Far East claim Apple Watch 2 is set to enter trial production later this month at Apple supplier Quanta, a timeline that jibes with unconfirmed rumors that surfaced in December. Other predictions, however, place a second-gen Watch debut in mid-2016 at the earliest.
While the Apple Watch is a question mark, Panzarino's sources have indicated that Apple is planning something for March, perhaps a special event. Aside from Watch, Apple is rumored to be working on a 4-inch iPhone model that could see release this spring.