Apple to allow broken screens on trade-in iPhones, offer optional screen protector installations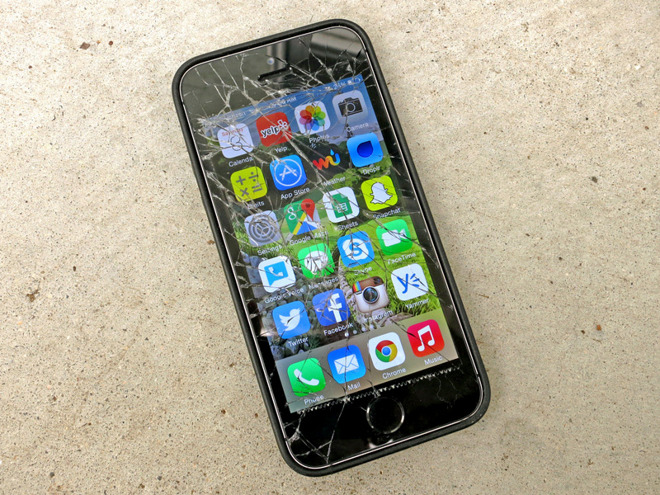 AppleInsider may earn an affiliate commission on purchases made through links on our site.
Apple Stores will soon reportedly adopt two new measures related to the problem of cracked iPhone screens, including allowing some broken iPhones into its Reuse and Recycle trade-in program, and offering installation of purchased screen protectors.
Beginning this week, Apple Stores should be able to give credit for iPhone 5s and iPhone 6/6 Plus models with damaged screens, or even broken buttons and cameras, sources told 9to5Mac. Although there are limitations on the amount of acceptable damage, Apple is said to think this will encourage more people to buy a new iPhone instead of opting for a screen repair.
Apple is allegedly offering $50 for an iPhone 5s, but $200 for an iPhone 6, and $250 for a 6 Plus.
Plastic screen protector installation is claimed to be launching at some stores on Thursday, made possible by a partnership with at least one protector maker — Belkin — on distributing dedicated machines. If the process fails, Apple will offer a free protector replacement and try again.
Apple Stores would previously refuse to install such protectors, since doing so manually carries a greater risk of failure. By hand it's easier to install a protector at a crooked angle, or catch air bubbles or debris under the surface.