Apple gears up for yet another bond sale to buy back stock, fund acquisitions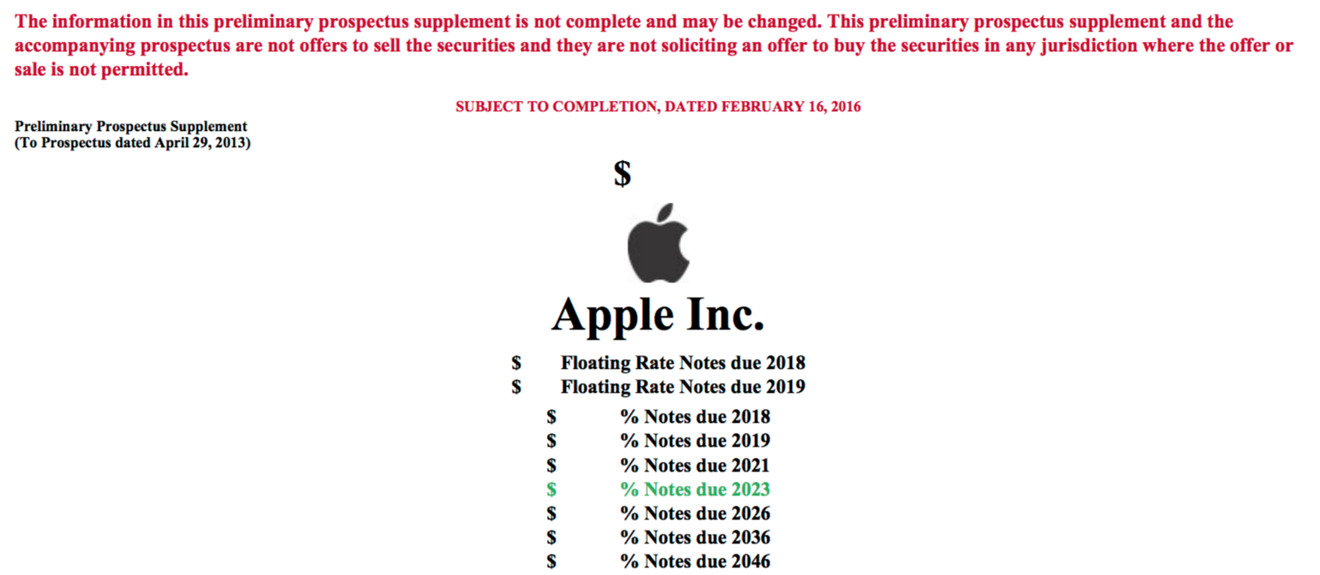 Apple's massive share buybacks continue, as the company notified the U.S. Securities and Exchange Commission on Tuesday that it is planning up to a 10-part bond to further finance its capital return program, in addition to funding corporate acquisitions.
As of the end of last quarter, Apple had completed over $153 billion of its $200 billion program, including $110 billion in share repurchases. During its quarterly earnings report, the company promised to be "very active" in U.S. and international debt markets this year, and began to deliver on that promise with Tuesday's filing.
The joint book running managers for Apple's latest bond sale are Goldman Sachs, Bank of America Merrill Lynch, Deutsche Bank Securities, and J.P. Morgan. The filing reveals Apple is planning to sell up to a 10-part bond, but the amount of funds was not disclosed.
But a source familiar with Apple's plans indicated to Bloomberg that the sale will be a multi-billion-dollar offering, with some bonds maturing in 30 years. In addition to share buybacks, the money will also be used to fund acquisitions and other "general corporate purposes."
Apple's 30-year bond is expected to issue seven-year green bonds to back environmentally focused initiatives, such as clean energy.