Dr. Dre's 'Vital Signs' not a harbinger of Apple's entry into TV business, report says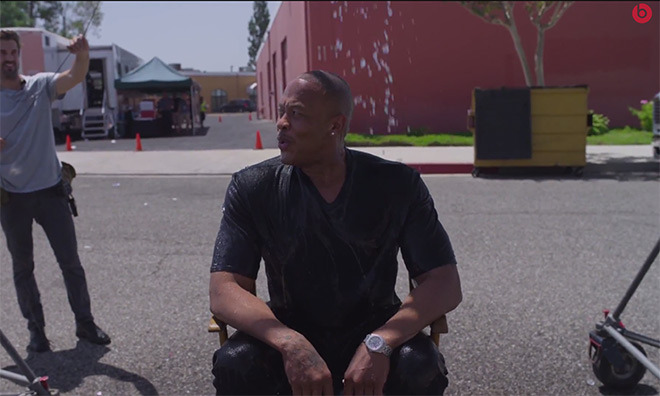 Vital Signs — an upcoming scripted TV show from Apple starring Dr. Dre — is about marketing Apple Music, and does not represent the company taking its first step towards becoming a service like Netflix or HBO, a report said.
The show is simply a part of Apple's continued financing of video content "to extend Apple Music," a source explained to Re/code. Other sources echoed this view, suggesting that Apple has nothing grander in mind.
Vital Signs will be little different in this sense than the music video for Drake's "Hotline Bling," or Taylor Swift's recent concert film, both of which were backed by Apple. Each also debuted on Apple Music, the latter remaining an exclusive on the service.
The new show should consist of six 30-minute episodes, not just starring Dr. Dre but with him as an executive producer as well. While most famous as a rapper and music producer, Dre also co-founded Beats, which was bought by Apple in 2014.
In a turn from the relatively "family-friendly" image Apple normally manufactures, Vital Signs has been described as a "dark drama with no shortage of violence and sex," including even an "extended orgy scene."
The state of Apple's rumored streaming TV service is unknown. While some reports have suggested that plans are still active, and that a service with some original content could launch this September, CBS head Les Moonves recently stated that his network is no longer in talks.