Live 'PBS Kids' streaming channel to launch on iOS, Apple TV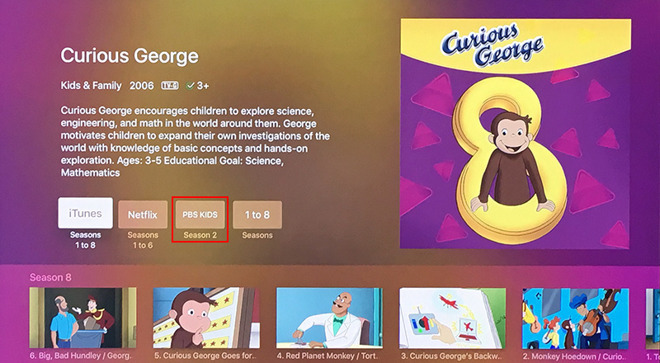 PBS on Tuesday announced an upcoming 24-hour PBS Kids channel that will air on not just on conventional TV, but also as a live Internet stream for phones, tablets, and set-tops, including iOS devices and the Apple TV.
To tune in, Apple device owners will need only the existing PBS Kids app for iPhone/iPad or the fourth-generation Apple TV. Alternately, people on a laptop or desktop will simply be able to visit pbskids.org in a Web browser. Live streaming will be offered alongside existing on-demand content.
The new channel will debut at an unspecified point later this year. Sometime after that, PBS will introduce integrated games, allowing kids to switch between a show and interactive content.
Aside from the Web and Apple devices, other digital platforms with access will include Android/Android TV, Chromecast, Roku, and Amazon tablets and set-tops.
PBS was the first addition to universal search support on the Apple TV beyond a default batch including iTunes, Netflix, Hulu, Showtime, and HBO. That means that searching for a show through Siri will turn up PBS or PBS Kids as a viewing option, if right app is installed and the network carries the content on-demand.