First look: Apple's new USB 3 Lightning to USB-C cable and Camera Adapter for iPad Pro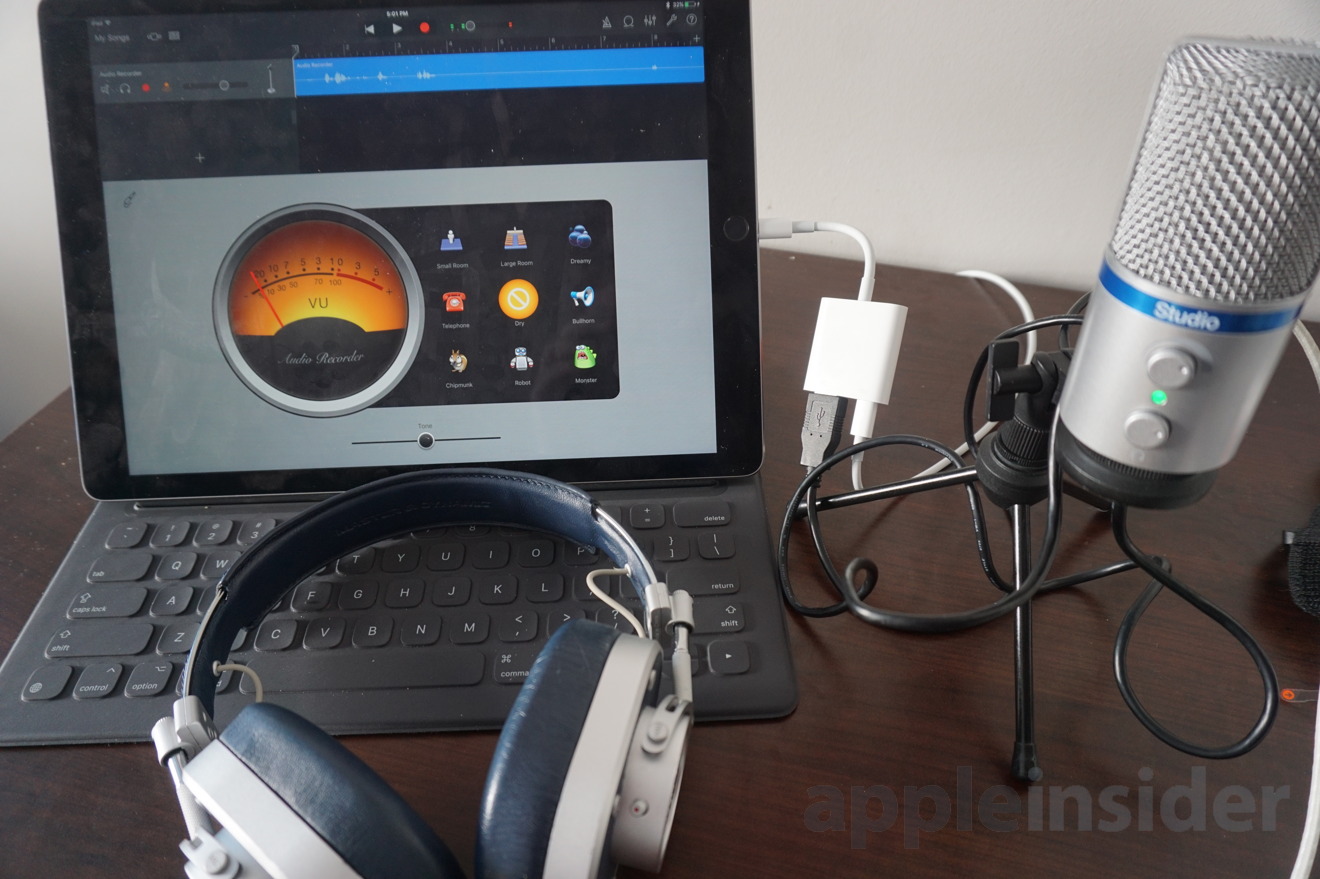 AppleInsider is supported by its audience and may earn commission as an Amazon Associate and affiliate partner on qualifying purchases. These affiliate partnerships do not influence our editorial content.
Owners of Apple's 12.9-inch iPad Pro can now tap into the greater power of the device's Lightning port thanks to a pair of new USB 3-based accessories released this week: A USB-C to Lightning cable, and a Lightning to USB 3 Camera Adapter with USB-A port input and power passthrough.
Apple's new Lightning to USB 3 Camera Adapter is available for $39, while the USB-C to Lightning cable is available in one-meter length for $25, or two-meter length for $35. While they are backwards compatible with iPads featuring USB 2 Lightning ports (including the 9.7-inch iPad Pro), only owners of Apple's larger 12.9-inch iPad Pro will be able to tap into their full potential.
The new accessories arrive a few months after Apple launched a faster USB 3 Lightning to SD card reader for the 12.9-inch iPad Pro, back in December. That accessory sells for $29.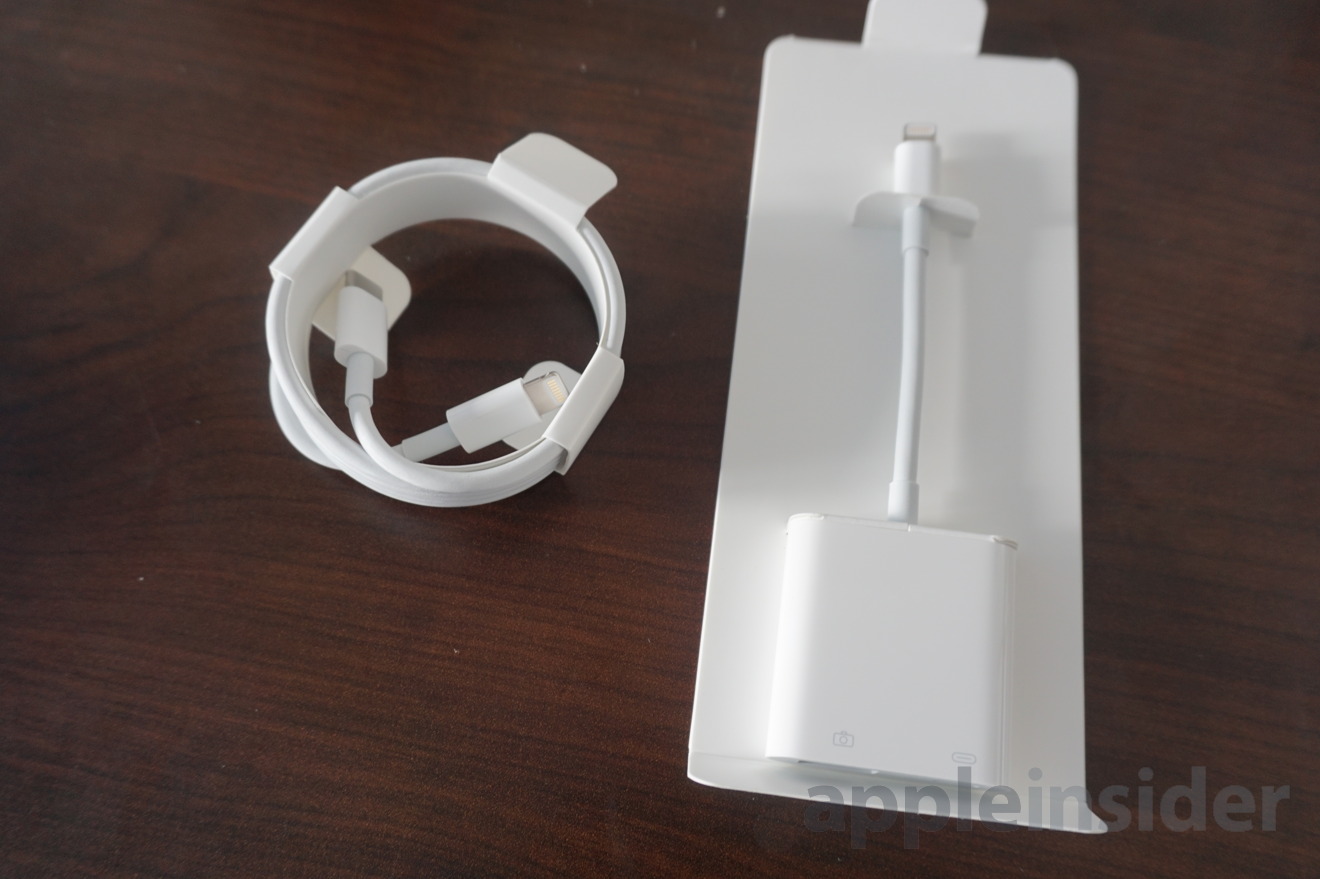 Both the new USB camera adapter and SD card reader take advantage of the faster speeds offered by USB 3, meaning files and photos will transfer to and from the 12.9-inch iPad Pro at a much faster rate. While USB 2 can transfer at up to 60 megabytes per second, USB 3 has a transfer rate of up to 625 megabytes per second.
Though it is named a "camera adapter," Apple's accessory actually supports a wide array of devices that can be plugged into its full-size USB-A port. Apple itself noted during its keynote presentation this week that the adapter can be used to connect keyboards, microphones, USB hubs for multiple accessories at once, and even ethernet adapters to an iPad.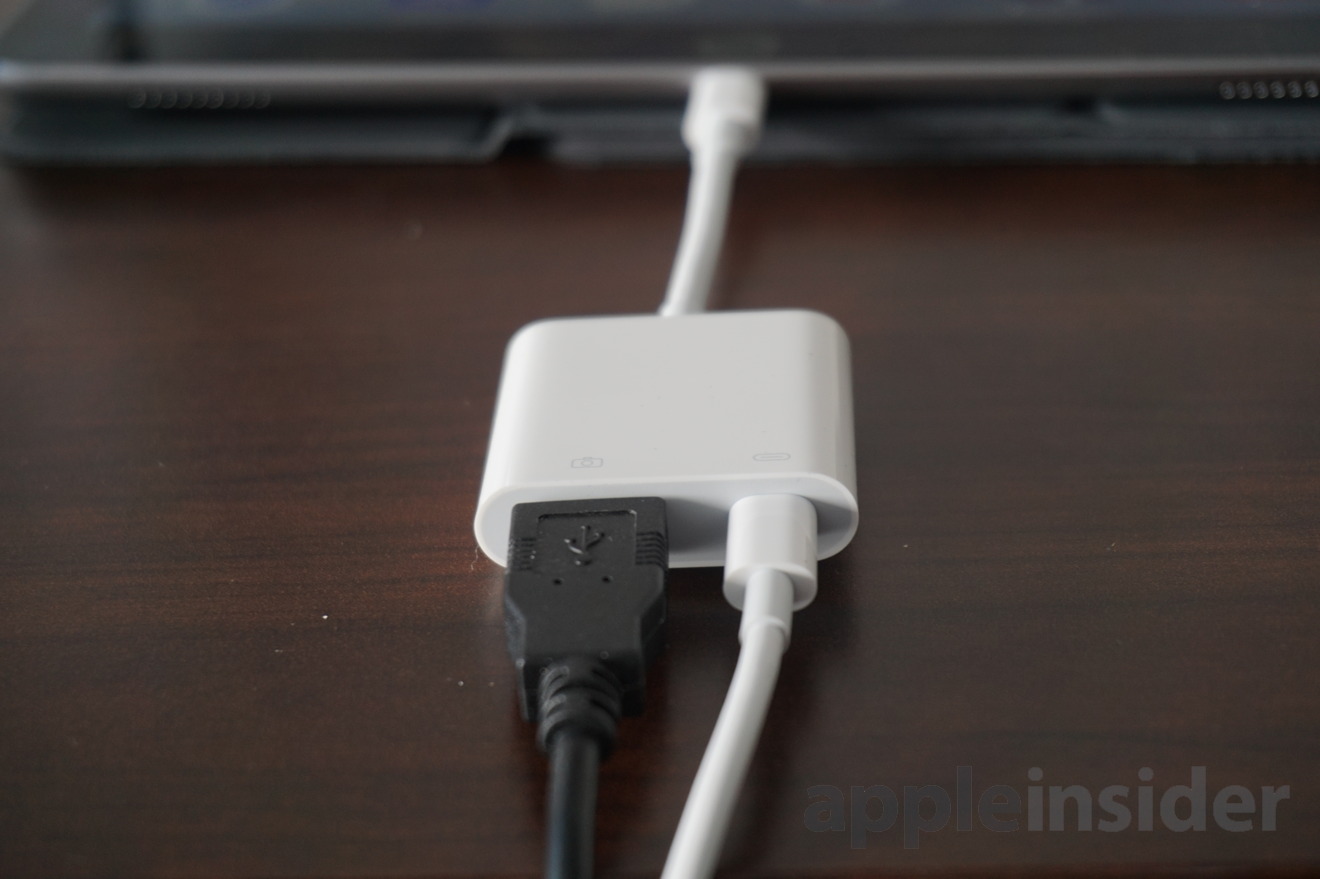 In addition to a USB-A port, the camera adapter also includes a female Lightning port. This allows users to charge their iPad at the same time as using a connected device.
The capabilities of the new accessories get even more interesting when Apple's 29-watt power adapter is brought into the mix. Though the power adapter, which features a female USB-C plug, was designed for Apple's 12-inch MacBook, the new Lightning to USB-C cable allows the 12.9-inch iPad Pro to plug into it and charge at a faster rate.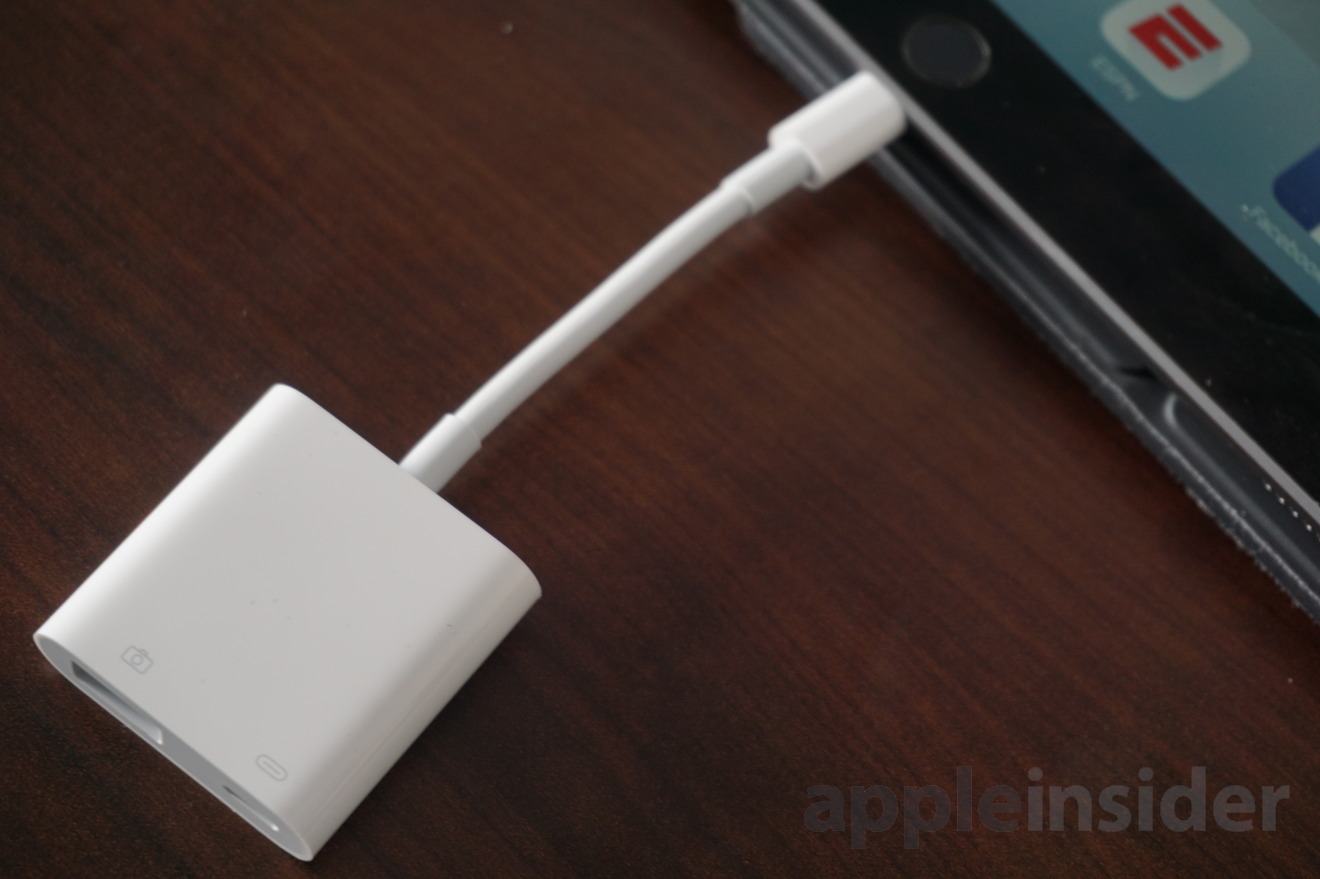 AppleInsider first noted in February that the 12.9-inch iPad Pro is capable at utilizing an incoming charge of up to 29 watts. The new USB-C to Lightning cable finally brings that a reality, and can make recharging the massive battery in the 12.9-inch iPad Pro a much faster affair.
Of course, the Lightning to USB-C cable also gives users the ability to plug their iPhone or iPad directly into the single USB-C port on the 12-inch MacBook. Previously, users needed to have a USB-C to USB-A adapter to sync or charge via the MacBook.