Touch ID, OLED touch bar to highlight thinner MacBook Pro models in Q4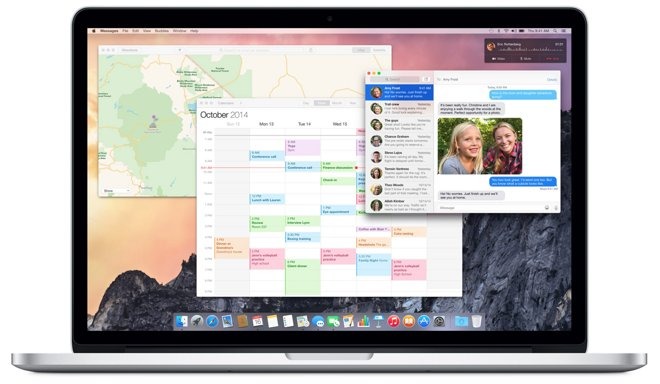 Apple is expected to drastically revamp its flagship laptop line in the second half of 2016, according to one informed insider, with the slimmed down 13- and 15-inch models said to sport Touch ID, an OLED display touch bar, USB-C and Thunderbolt 3, among other improvements.
In a note to investors obtained by AppleInsider on Monday, analyst Ming-Chi Kuo predicts Apple to release a new form factor MacBook Pro design sometime in the fourth quarter of 2016. Thinner and lighter than current hardware, the long-awaited redesign will also feature exotic technologies carried over from Apple's mobile device lineup.
Specifically, Kuo believes Apple plans to introduce a Touch ID fingerprint reader into the new MacBook Pro chassis, which if true will be the first non-iOS implementation of the biometric security system. In addition, an "OLED display touch bar" is earmarked for integration and will replace physical function keys located above the laptop's QWERTY keyboard.
Previous Apple patents have outlined illuminated touch controls embedded within a MacBook's chassis, while others protect rights to switchless keyboards and illuminated trackpads. The company also owns IP relating to in-key displays ala Art Lebedev's Optimus keyboard line, though the inventions yet to ship in a consumer product.
Riffing on the "thinner and lighter is better" trend, Apple will attempt to squeeze MacBook Pro's powerful innards into an even slimmer chassis, Kuo said. To help keep thickness at a minimum, Apple plans to employ low-rise butterfly mechanism switches and battery tech introduced with the 12-inch MacBook Pro with Retina display. The move should prove to further blur the lines between the company's MacBook pedigrees, which include the 12-inch Retina MacBook, aging MacBook Air models and the beefy (by comparison) MacBook Pro.
Like last year's 12-inch MacBook, the new Pro models are expected to adopt speedy USB-C connectivity alongside the usual Thunderbolt ports, which should get a bump up to Thunderbolt 3. Whether Apple intends to ditch its proprietary MagSafe charger, as it did with the Retina MacBook thin-and-light, remains to be seen.
Kuo says this year's MacBook upgrades will be the most significant in four years.