Siri query returns response about Mac OS X Finder app ahead of WWDC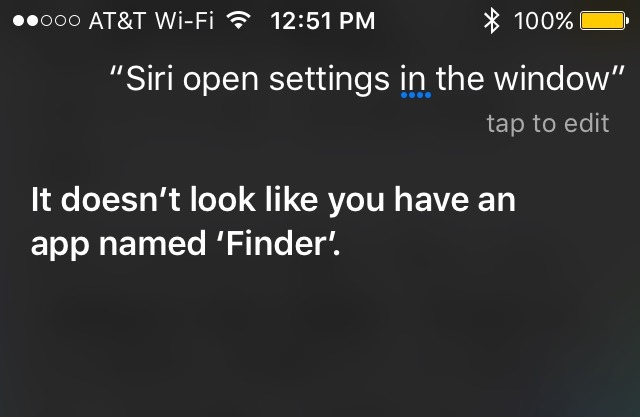 Just a few days before Apple is widely expected to unveil Siri for Mac, a prompt to the voice-driven personal assistant on iPhone is mentioning the OS X file management application, Finder.
When asked the specific question "Siri open settings in the window," Siri for iOS responds with: "It doesn't look like you have an app named 'Finder'." The response was first spotted by Brian Roemmele.
Interestingly, omitting the word "Siri" from the query changes the response, and the assistant simply opens the iOS Settings application.
Of course, there is no Finder app for iOS, only the Mac operating system, OS X. And so the response from Siri has been interpreted to mean that Apple's servers are being updated to handle Siri input on the Mac.
Apple is set to host a keynote presentation on Monday, where it's highly anticipated to announce that Siri voice controls will be coming to the Mac. Assorted updates to Siri, greatly expanding its functionality across all of Apple's major platforms, are also expected.
In particular, it's believed that Apple will announce a third-party development kit that will allow applications to tap into Siri. Currently, Siri is limited to commands and apps enabled by Apple itself.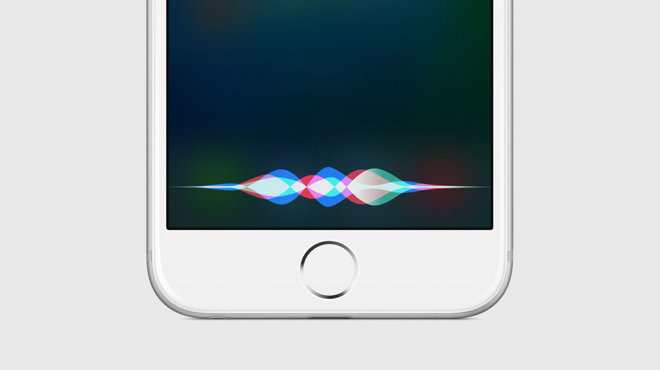 Apple acquired natural language processing firm VocalIQ late last year, helping to fuel speculation that it could be used to power a more advanced version of Siri. The company's technology is capable of interpreting complex commands, such as "Find a nearby Chinese restaurant with open parking and Wi-Fi that's kid friendly."
It's also been reported that Apple is working to update the Apple TV to act as an always-listening speaker, offering users access to Siri at any time in the home. That would be similar to Amazon's Echo, as well as Google's forthcoming voice-activated Home hardware.