Apple posts WWDC 2016 keynote video, iOS 10 ad, Swift developer story online [u]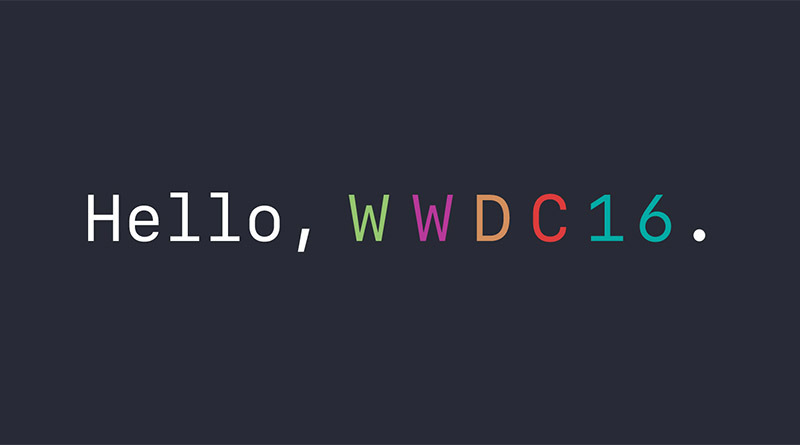 After wrapping up the onstage portion of its Worldwide Developers Conference in San Francisco, Apple on Monday published a full video of the keynote event, as well as an iOS 10 ad and Swift coding feature, to its website and YouTube.
The two-hour long keynote video, which covers today's biggest iOS, macOS, tvOS and watchOS announcements, is available for viewing on Apple's dedicated WWDC 2016 webpage,the Apple Events tvOS app and YouTube. Apple's WWDC app for iOS does not yet have access to the replay, but the content is expected to land there soon.
Apple also posted two short videos to its official YouTube channel. Aired during today's keynote, the first clip is an iOS 10 teaser featuring a variety of new features and functions iOS device owners can look forward to using when the OS launches this fall. The video gives a first look at Messages additions like Digital Touch and Invisible Ink, Siri integration with third-party apps, the refreshed Music app, the new Home app for HomeKit and more.
The second YouTube short, titled "New Beginnings," illustrates how Apple's Swift programming language is helping to change the app development landscape by presenting coders easy to use, flexible tools that significantly lower barriers to entry. Developers both young and old walk through their Swift coding process, showing off final results that range from art presentation to a safe childbirth app that saves lives.
Apple is expected to release its next-generation iOS 10 operating system this fall alongside new iPhone models.
Update: Apple published a video of the keynote to YouTube on Tuesday.