Coach Apple Watch bands now available in stores starting at $125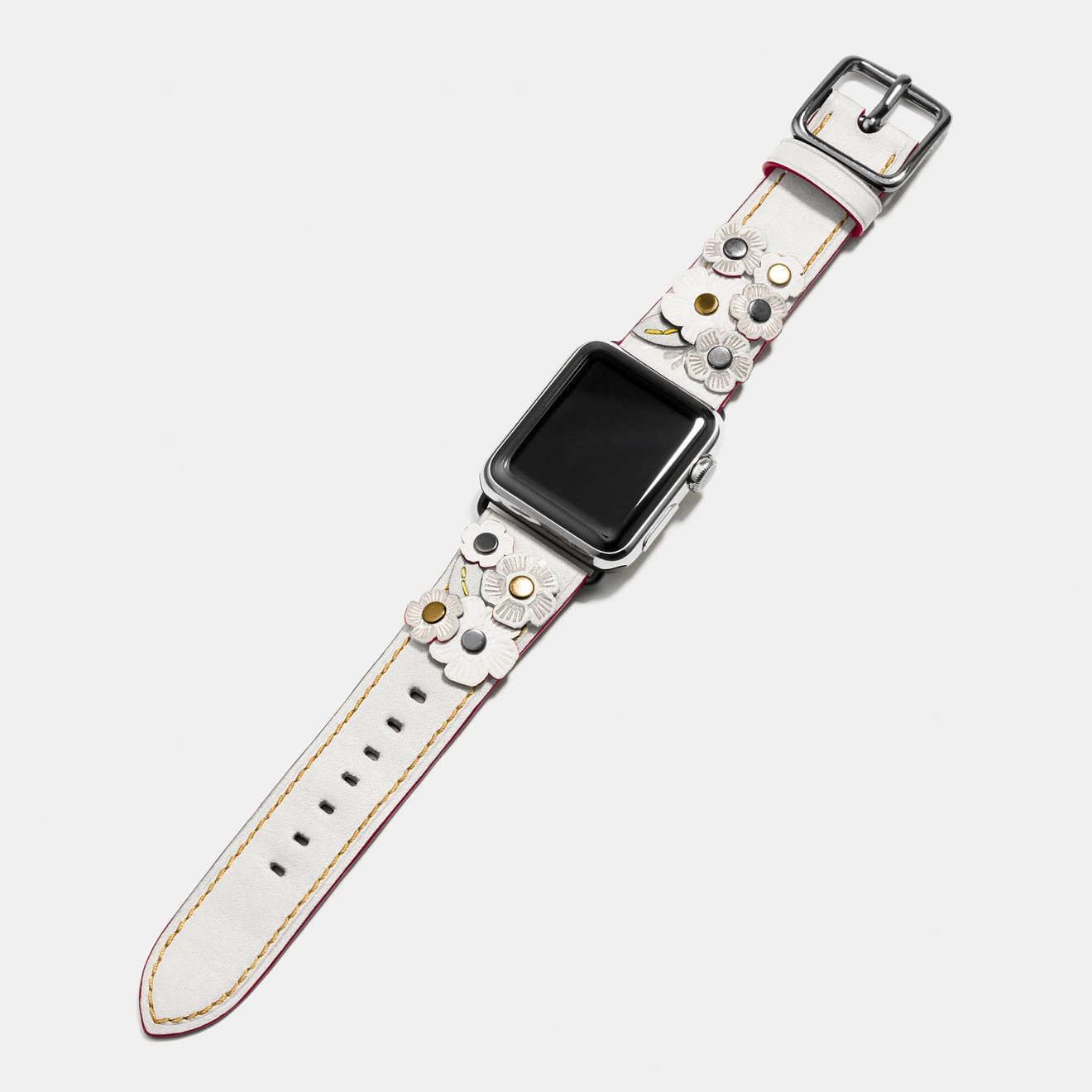 Luxury fashion company Coach has released its awaited Apple Watch bands both online and in retail stores, coming in nine different possible combinations priced starting at $125.
As noted by fashion blog Haute Ecriture, the new Apple Watch women's bands come in three varieties. Coach's Leather Watch Strap with Charms in come in black, saddle (brown) and chalk (white), and retail for $125.
In addition, for $150 the company offers a Wild Beast Camo Leather Strap in denim (blue), saddle, and military green, as well as a Tea Rose Appliqué Leather Strap in black, tawny (orange), and chalk.
The straps come in different sizes, with the leather strap only available in 38 millimters and the camo strap only available in 42 millimeters. The Leather strap comes with different charms for different colors: a dinosaur for black, a star for brown and a flower for white.
Due to limited supplies, customers are restricted to three pieces in particular styles and 10 items total.
Haute Ecriture found that only eight out of 12 stores where the bands were being carried had them in stock and the chalk color in the leather and tea rose bands were unavailable online.m Of the boutiques carrying the item, three are in California, two in New York, one in Nevada, one in Texas and one in Pennsylvania.
Word of Coach's Apple Watch bands first leaked last month, and this week's release suggests that the accessories were made and released independently, without an Apple partnership. That stands in contrast to Hermes, which worked with Apple to release a special edition version of the Apple Watch with leather band and custom digital faces earlier this year.